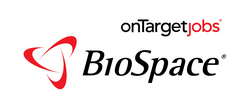 BioSpace is proud to support the Massachusetts Biotech Community through our annual Genetown Hotbed Campaign, a dynamic testament to the industry's ongoing initiatives
Englewood, CO (Vocus) January 15, 2009
BioSpace.com, the leading resource for life science careers and information, and the Massachusetts Biotechnology Council (MBC) have unveiled the tenth edition of the Genetown™ Hotbed Campaign.
The regional campaign is a promotional effort that launched in 1993. It features printed and electronic maps as well as online profiles that showcase companies across the Massachusetts biopharmaceutical industry. The much anticipated, 2009 Genetown Hotbed map is available here. The map displays the location, logos and building images of participating businesses and is distributed to life science professionals at regional and international events throughout the year. Maps are additionally marketed through BioSpace.com's partnership with the MBC.
Genetown organizations include Merck Research Laboratories, Dana Farber Cancer Institute, Millennium Pharmaceuticals and the Novartis Institutes for Biomedical Research as well as more than 40 other participants, research institutes, colleges and universities. Detailed online profiles of all participating organizations include contact information, career opportunities, financial updates and company history. Details can be found through the Genetown homepage, which features daily biopharmaceutical news and information from the region.
"BioSpace is proud to support the Massachusetts Biotech Community through our annual Genetown Hotbed Campaign, a dynamic testament to the industry's ongoing initiatives," said Wes Crews, Executive Vice President and General Manager of BioSpace. "With the support and participation of MBC for more than a decade, the 2009 Genetown Hotbed Map remains a strong representation of this thriving biotech region."
About BioSpace:
BioSpace is the leading online community for life science careers, news and other resources. For more than 23 years, BioSpace has helped accelerate recruitment, communication and discovery among business and scientific leaders in the biopharmaceutical market. The company's flagship Web site, BioSpace.com, offers unparalleled resources for targeted recruitment, product advancement, investment, event coordination and other opportunities within the life sciences.
BioSpace also hosts more than 25 biopharmaceutical, career events every year. BioSpace is a subsidiary of onTargetjobs Inc. and powers DeviceSpace.com and ClinicaSpace.com online communities for medical device and diagnostics and clinical research professionals, respectively.
About the Massachusetts Biotechnology Council (MBC):
Founded in 1985, the MBC is the nation's oldest biotechnology trade association. The council is an association of more than 550 biotechnology companies, universities, academic institutions and other groups dedicated to growing biotechnology in Massachusetts. MBC is online at http://www.massbio.org.
Contact:
onTargetjobs Inc.
Heather Sharp
Senior Marketing Manager
(720) 833-7363
Heather.Sharp (at) onTargetjobs (dot) com
###