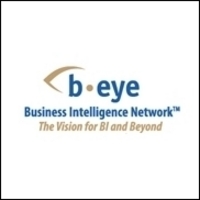 Although the real business payoff from the use of BIReady is the accurate and flexible delivery of the business intelligence solution, by running a proof of value, our customers can easily calculate the IT cost savings by using BIReady for the upcoming period
Denver, CO (PRWEB) December 19, 2007
Gertjan Vlug, Cofounder of BIReady, recently participated in an exclusive interview with Ron Powell and the Business Intelligence Network (http://www.BeyeNETWORK.com). In this interview, Vlug explains that BIReady automatically generates and populates enterprise data warehouses and data marts based on an organization's business model, saving companies the extensive manual work required with traditional methods.
"Although the real business payoff from the use of BIReady is the accurate and flexible delivery of the business intelligence solution, by running a proof of value, our customers can easily calculate the IT cost savings by using BIReady for the upcoming period," says Gertjan Vlug. "We commit to the license fee being lower than the savings. Thus, in addition to the fast and best possible solution, costs savings are also guaranteed."
"BIReady has experienced a tremendous amount of success over the past few years and is one of the few companies that has automated the data warehousing process," says Ron Powell, Cofounder and Editorial Director of the Business Intelligence Network. "Potential customers can run of proof of value with BIReady and actually work with the tool themselves, giving them the opportunity to see what value the product delivers."
To listen to the interview, please click here.
The Business Intelligence Network Solution Spotlights are intuitive dialogues with innovative solution providers, and these spotlights provide a cutting-edge introduction to the new products and services of interest to the business intelligence community. The Network publishes six newsletters serving more than 115,000 readers across a wide variety of industries, making it the largest newsletter-based information source for business intelligence, performance management, data warehousing, data integration and data quality.
About BIReady
BIReady is the vendor of a software product that designs, generates and populates enterprise data warehouses and data marts completely automated based on organizations' business model.
This unique product, named after the company, replaces intensive manual labour, traditionally done by specialized consultants. Besides time and cost savings of over 50% during the realization phase and every maintenance project, this also enables companies to be agile by making Business Intelligence more responsive to business needs, at the speed the business requires. Finally, organizations are able to align to business strategy more effectively.
BIReady is a fast growing, highly innovative company, with a broad partner network across the world. With BIReady business intelligence is achievable not only for the fortune 1000 companies, but also for SMB organizations.
About Business Intelligence Network™
The Network's flagship site BeyeNETWORK.com leads the industry with up-to-the-minute news, newsletters, articles, executive spotlights, podcasts, expert-hosted channels and blogs. Experts include Claudia Imhoff, Bill Inmon, Craig Schiff, Colin White, David Loshin, and others. BeyeRESEARCH.com provides research and case studies from leading authors and experts in business intelligence. BeyeBLOGS.com is a business intelligence-specific community blogging site that provides an open forum about industry issues and challenges. BeyeSEARCH.com offers the first and only editor-driven directory and search engine specially built to serve this industry.
This press release is based upon information provided by the Company. The Business Intelligence Network does not independently verify statements made and has no obligation to update these statements after the date of release.
Contact:
Business Intelligence Network
Katie Rostermundt
262-780-0202
Contact:
BIReady
Gertjan Vlug
+31 621 288125
###