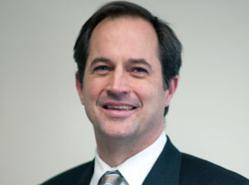 Fatigued driving not only puts the driver and all passengers at risk. But it also poses a danger to other vehicles on the road.
Birmingham, AL (PRWEB) November 17, 2012
With half of Americans admitting they drive while sleepy – and one in six fatal crashes involving a fatigued driver – "Drowsy Driving Prevention Week" highlights a deadly serious problem, says Birmingham car accident lawyer Keith T. "Kit" Belt Jr.
The issue is even more urgent at the approach of Thanksgiving and the holiday season, which means clogged highways, long-distance travel and disrupted sleep schedules for many, the veteran Alabama personal injury lawyer said.
To raise public awareness of the issue, the National Sleep Foundation recently designated the second week of November as "Drowsy Driving Prevention Week."
"People all over Alabama will be getting in their cars during the Thanksgiving holiday to visit family, friends and loved ones," says Belt, whose Birmingham personal injury firm represents people who have been injured or lost loved ones in Alabama car accidents.
"Many will be driving at night, over unfamiliar roads and for long stretches of time. Drivers must make sure they are alert and rested before they take off," Belt said.
The National Sleep Foundation's 2012 Sleep in America poll found that an alarming number of vehicle operators attribute sleepiness to job mishaps, including commercial drivers. For instance, one in six truck drivers (14 percent) say that they have had a "near miss" due to sleepiness, according to the poll.
Fifty-two percent of car drivers, meanwhile, admit to driving while sleepy. One-third say they have done it within the past month.
"Fatigued driving not only puts the driver and all passengers at risk," says Belt, whose firm has recovered millions of dollars on behalf of car accident victims. "But it also poses a danger to other vehicles on the road."
For those planning to drive during the holiday season, Belt provides the following safe driving tips from the National Sleep Foundation:

Know the warning signs. Difficulty keeping your eyes open, wandering thoughts, drifting from your driving lane and "blanking out" for several miles are indicators of danger.
Use this rule of thumb. When driving long distance, take breaks every two hours or 100 miles.
Understand that fatigued driving is a form of impaired driving. Reaction time is slowed, alertness is diminished and judgment is compromised.
Share the wheel. Bring along a passenger to share driving duties.
Beware driving while taking prescription medications. Drowsiness can be a side effect.
Forget the quick fixes. Turning up the radio, opening a window or guzzling caffeine are not solutions. The only safe option is to pull over for a rest.
"Even the safest driver can be a victim of someone else's negligence," says Belt, who has been named a Top 100 Trial Lawyer by the American Trial Lawyers Association and an Alabama Super Lawyer. "If your Thanksgiving holiday is disrupted because someone carelessly drove while drowsy, it is important to contact an Alabama car accident lawyer to discuss your legal rights and options."
About Belt Law Firm, P.C.
Belt Law Firm, P.C., is an Alabama personal injury law firm that represents the victims of insurance fraud (insurance policy disputes and bad faith insurance practices) and dangerous and defective products throughout the communities of Birmingham, Bessemer, Cullman, Tuscaloosa, Jasper, Homewood, Jefferson County, Shelby County, Walker County, Blount County and St Clair County. Although the firm's focus is on local litigation in Alabama, the firm's attorneys practice throughout the country. Belt Law Firm has lawyers licensed in Alabama, Florida, Georgia, Tennessee, New Mexico, and Colorado. The firm's main office is located at 2204 Lakeshore Drive, Suite 208, Birmingham, AL 35209 (local phone (205) 933-1500). To learn more, call the firm toll-free at (888) 933-1514 or use its online form.