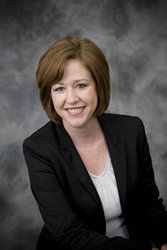 Shannon's participation at the National Jeweler event signifies that Bizzuka is no longer a regionally-focused company only, but one with national interests
Lafayette, LA (PRWEB) July 28, 2008
Bizzuka, Inc, a provider of component-based Web content management solutions, today announced that Shannon Lynd, senior vice president of production and product development, will be the opening speaker at the National Jeweler Online Retailing Forum to be held July 29, 2008, in New York.
The National Jeweler Network Online Retailing Forum is an invitation-only event for independent jewelry retail executives. The academically-based forum is geared to foster thought leadership and forward-thinking ideas to help retailers solve current and future business challenges. The event is positioned to address the strategies, processes, and technologies/services surrounding key online transactions for jewelry retailers including distribution, marketing and merchandising.
"Bizzuka has partnered with National Jeweler to build Web sites for independent jewelers through the company's Customer Connect program," said Bizzuka CEO John Munsell. "Shannon has been integrally involved in the formation of that partnership and development of the jeweler Web site product since its inception and is, therefore, ideally-suited to speak at the forum."
The forum will discuss critical elements of building and maintaining an effective online presence including search engine optimization, email marketing and Web analytics. Lynd will address the importance of the Web as part of the jeweler's marketing plan and will introduce the National Jeweler, Bizzuka partnership.
Lynd will be joined on the podium by representatives of major industry brands including Ice.com, Jewelry Television Network, International Diamond Exchange and National Jeweler. The technology sector will also be represented by speakers from Google, Yahoo! and Shop.org. "Shannon's participation at the National Jeweler event signifies that Bizzuka is no longer a regionally-focused company only, but one with national interests," said Munsell.
About National Jeweler:
National Jeweler Network is the leading jewelry industry resource for jewelry retailers and wholesalers. To learn more visit http://www.nationaljewelernetwork.com.
About Bizzuka:
Bizzuka has created OnDeCC, (On Demand Content and Components), a web-based content management system that is a dynamic and robust, yet easy-to-use platform that gives small to medium-sized companies affordable access to the sophisticated features and capabilities of systems utilized by Fortune 500 companies. The product also allows clients to take advantage of software upgrades immediately with no additional cost.
For more information about Bizzuka, please visit the Website: http://www.bizzuka.com, or call 337-216-4423.
###