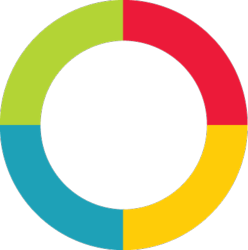 AAOSH is committed to raising awareness and bringing all sides of healthcare together to address our looming healthcare crisis
St. Louis, MO (PRWEB) November 27, 2012
The American Academy for Oral Systemic Health (AAOSH) has designated the first Wednesday after Thanksgiving as Wellness Wednesday. This year, the Campaign for Healthier Holidays focuses public attention on oral health and its effects on overall wellness.
Proper oral health reduces healthcare costs and reduces stress on the body. Research shows that a healthy mouth reduces healthcare costs by 20-25%, while adding six to ten good years to life. Recently, connections have been established between poor oral health and heart attacks, strokes, diabetes, rheumatoid arthritis, pancreatic cancer, kidney cancer, Alzheimer's disease, pre-term births and health complications for newborns.
"The holidays are a wonderful time of the year, but they are killing us!" says AAOSH President Dr. Dan Sindelar. "By the time the holidays are over, many of us are stressed out, sleep deprived, tired and inactive, and overweight. And even worse, there are some spikes in some of our biggest health problems, such as heart attacks, debilitating strokes, and complications from diabetes. It's a crazy time of the year that leads to overeating, not enough sleep, being stressed out, grinding teeth, and a lack of taking care of ourselves."
Wellness Wednesday will occur every year on the Wednesday after Thanksgiving as a way to rally the public to increased awareness of the importance of health and wellness. The focus on oral health was a natural starting point for AAOSH. An alarming 80% of the population has some form of gum disease, yet 90% of it goes untreated, despite the fact that it has a key role in many diseases and conditions.
As with all such campaigns, AAOSH hopes that public awareness will lead to timely diagnosis of life threatening disease. Thanks to scientific breakthroughs, oral health conditions that lead to these diseases can now be identified and treated.
"AAOSH is committed to raising awareness and bringing all sides of healthcare together to address our looming healthcare crisis," continued Dr. Sindelar. "We encourage everyone to make an appointment with their dentist today, Wellness Wednesday."
For more information visit WednesdayAfter.com
About AAOSH
The American Academy for Oral Systemic Health is an organization of health care leaders and health professionals dedicated to the relationship of oral health and whole body health. AAOSH membership includes and is open to health professionals from many allied health disciplines, corporate supporters and sponsors, health educators, and healthcare leaders. Understanding the emerging science-driven relationships between the mouth and the body, AAOSH promotes building closer ties between allied health professionals and improving interdisciplinary communication and professional referral relationships.