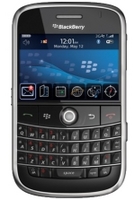 TrackWary PRO tracks BlackBerry Messenger messages - Other software can't do that. These guys are the BlackBerry experts
New York, NY (PRWEB) July 15, 2010
MobileZenith's TrackWary PRO software is the most powerful BlackBerry tracking application available today. With features not found on any other product. It can be installed on a single BlackBerry device or on all company-wide BlackBerry devices. With features like highly accurate GPS location tracking, Call Logging, Email and Message forwarding and Media file forwarding, nothing done on the device goes unnoticed.
Trackwary Tracker even allows you to:

Call the BlackBerry and turn it into a remote listening device.
Listen live to calls.
Report images and video and send them instantly to your email.
TrackWary PRO BlackBerry Spy turns a blackberry device into much more than a standard smart phone - it makes it a remote beacon, listening device and reconnaissance tool.
TrackWary software is absolutely discreet, erasing all evidence of its outgoing data being sent and even its existence on the cell phone.
While the application is running, it will continue to send new data to your TrackWary Center which can be accessed anytime from anywhere in the world. It is the only application of its kind with full online remote control and reporting. The software even has the ability to do a remote uninstall/shutdown.
TrackWary PRO is designed for professional surveillance use. There are features of the software ensuring the application is always running, and hidden in the background. The undetectable software allows full remote monitoring of everything done on the device.
TrackWary PRO Feature List:
o Remotely listens to the surroundings of the phone - ideal for couriers, police or taxi/limo dispatchers
o Full GPS location tracking shown on maps (even if the phone does not support GPS)
o Completely hidden.
o Forwards all incoming and outgoing emails to your email.
o Sends an email containing all new media files to you.
o Software can be installed on multiple BlackBerry devices - deal for enterprise monitoring.
o Complete tracking of everything done on the BlackBerry device.
o Full remote control of the BlackBerry device.
o Complete insight into everything that happens on the BlackBerry device.
# # #