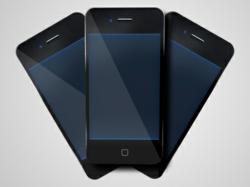 Philadelphia, PA (PRWEB) July 27, 2012
Cellular Country has started its BlackBerry phone sale. The sale offers customers affordable used BlackBerry cell phones that have all of its features and applications intact. Customers can choose from a wide range of models in different conditions. Choose from fair to good to excellent to refurbished BlackBerry cell phones. The low prices offer customers an alternative to purchasing brand new but more expensive BlackBerry models.
The slashed prices of the BlackBerry cell phones on sale go as low as $19.99 to a high of $221.99 for newer and in better condition models. The price range of the BlackBerry cell phones on sale helps budget-conscious shoppers own a cell phone for practical purposes. BlackBerry is known for its versatility and practical features. With a BlackBerry cell phone, users can send emails, instant messages, texts, and even MMS to their contacts. Along with an integrated Internet browser, the BlackBerry is the ultimate smartphone for mobile users.
The practical features of the BlackBerry make it a practical cell phone for users who are mobile and need to stay in constant connection with their contacts. The affordable BlackBerry cell phones that Cellular Country offers during its sale provide customers with an affordable BlackBerry that they can take wherever they go.
The BlackBerry cell phones that Cellular Country offers allows users to integrate social networking sites on their phone as well as maintain all of its practical features such as call, text, BBM, and send instant messages. The model that Cellular Country is pushing is the BlackBerry 9330 Curve. The 9330 Curve that Cellular Country offers during its sale is only $99.99. Customers can afford this high quality cell phone at an affordable price.
The BlackBerry sale is already making waves. The affordable prices and different models has caught the attention of not only Cellular Country's most loyal customers, but also budget-conscious shoppers.
About:
Cellular Country is a used cell phone retailer that offers affordable but high quality cell phones from BlackBerry, HTC, LG, Pantech, and others. Visit their website http://www.cellularcountry.com for more details.