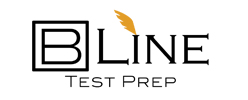 San Diego, CA (PRWEB) December 02, 2011
B Line Test Prep, an eLearning company offering a free SAT prep company to students across the country, has now paired up with Test Prep Authority to provide students with more study resources.
Anthony Green, founder and creator of TPA, took basic SAT concepts and transformed them into lessons students will benefit from. For instance, he took a vocabulary word, told a story using the word, incorporated a picture to match and designed a fool-proof method to not just memorize, but learn hundreds of SAT words.
"Students just don't know how to start studying in the first place," said Green. "My eBook is actionable and tells students exactly where to start and how to get through SAT prep with an easy 1-2-3 step process."
B Line Test Prep's course will include some of TPA's short, video tutorials to reinforce the lesson.
"Though our course is complete with practice tests and review sections, having students watch a quick video to master a skill is invaluable," said Bryce Young, B Line Test Prep's Vice President of Sales and Marketing.
Both companies are excited to have the opportunity to partner together to help students tackle such an important exam.
About B Line Test Prep
Founded in 2009, B Line Test Prep's mission is to give all students the opportunity to prepare for the SAT on their own schedule, free of cost. Anyone can enroll in online SAT prep course and get animated feedback after each question is answered and track their progress to gauge success. B Line Test Prep is a privately held company and is headquartered in San Diego, California.
For more information on B Line Test Prep or Test Prep Authority, please visit their respective Web sites.
###