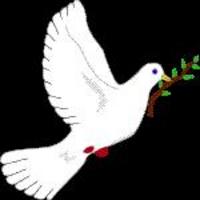 For the first time in history, we are in a position to end all wars by removing the reasons for conflicts
San Jose, CA (PRWEB) September 6, 2007
Ten thousand bloggers and Web 2.0 activists wanted to celebrate the International Day of Peace with a blog carnival. From September 11 to the 21, peace will be supported with a synchronized blogging marathon kick-started by social network http://www.mypacis.com/
International Day of Peace was established by the UN to strengthen the ideals of peace, with global ceasefire and non-violence. Bloggers are invited to discuss peace and current world affairs from their own prospective, inviting readers to continue the discussion with comments, track backs and follow-up posts. They are also invited to review and link to two-five posts published on other participating blogs, creating a fluid hyperlinked discussion about peace. Other events will engage podcasters in a discussion about world peace, with users of social networks (MySpace.com, Orkut, Facebook, etc) displaying the peace dove in their profiles. Further information available on http://www.blog.mypacis.com/
Some projects and tools which are part of this event will then be available on a permanent base. This includes an open source, integrated and multi-lingual social network promoting peace by linking people (http://www.mypacis.com/), and a social experiment platform for Second Life (http://www.hybridlife.net/) used to test social dynamics and improvements in a virtual environment.
"For the first time in history, we are in a position to end all wars by removing the reasons for conflicts," says Frank, a MyPacis.com activist. "Poverty, lack of democracy and freedom, human right violations can be left behind us, while the world moves toward a fairer, open, free and democratic society. While Web 2.0 activism alone cannot bring us there, this is an effective way to start involving other people in making the world a better place."
Events like this give an opportunity to reflect, discuss and find a way forward. Of the over six and a half billion people of the world, almost 18 percent have some form of internet access, and many others can be reached by mobile devices. All the people who care about world peace and want to make a difference can take part in this initiative, using the means of communication which are more suitable for them: email, blogs, SMS, social network profiles, Second Life, etc.
MYPACIS.COM
http://www.mypacis.com/ an open source, integrated and localized social network which promotes peace by linking people, putting Web 2.0 at the service of freedom of speech. Its tools are localized in Chinese, Farsi, Russian, Thai, Ukrainian, etc. and not only in English, German, French or Spanish.
ABOUT HYBRIDLIFE.NET
http://www.hybridlife.net is a social network to connect Second Life residents. HybridLife.net is where first and second life meet, and also a social experiment open to SL residents. By voting on form of government and other variables, forming guilds and trading special objects, etc. participants can win real prizes and contribute to explore new fields in social sciences.
WEB 2.0 VOLUNTEERS: SUPPORT PEACE SOCIAL NETWORK
Web 2.0 can now make a difference in promoting peace and freedom. Internet users who like MyPacis.com social network and support its social goals, can contribute to a better society by spreading the voice about peace events. Bloggers, journalists, opinionists, forum participants and users at large are invited to pass these information to interested readers, respecting netiquette.
Frank - MyPacis.com activist
http://www.mypacis.com/
00372.533.106.65
media @ mypacis.com
# # #