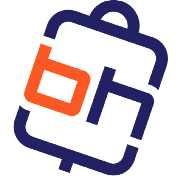 The choice was clear. We selected BloodHub for its ease of use, feature depth and proven customer satisfaction.
Phoenix, Arizona (PRWEB) March 28, 2013
OneBlood, the nation's third largest blood center, recently selected BloodHub as its supply chain automation partner. OneBlood's strategic objectives include platform and process standardization, predictable management of customer service and hospital inventories, as well as consolidation of system wide processes.
In addition to the operational benefits envisioned in the early phases of implementation, BloodHub will yield substantial and recurring cost savings from staff productivity gains, error reduction, fewer outdates, and improved production planning. These hard-dollar efficiencies are more than side benefits; they are vital contributors to OneBlood's stated mission of providing cost-effective products to its valued customer base.
Benefits to hospital users include fewer errors, improved communication and product utilization, increased staff productivity and greater visibility of key metrics including order turnaround time, order fill rates and inventory par levels.
OneBlood's Senior Vice President for Biologics, Alicia Prichard, commented: "For us, the choice was clear. We selected BloodHub for its ease of use, feature depth and proven customer satisfaction. Long term, BloodHub enables our strategic objectives, and delivers on OneBlood's vision to integrate our operations while providing exceptional value to our hospitals. Equally important, we were impressed with the founders' commitment to our success, their speed of execution, and consistent track record."
Lance Reed, OneBlood's Chief Information and Technology Officer added: "BloodHub is built on an open, standards-based architecture that renders integration with our existing information assets not only possible, but easy and seamless. The open architecture also allows us to mine valuable data streams to uncover additional opportunities for cost savings and efficiencies." Reed concluded: "BloodHub's innovative security model and robust hosting infrastructure ensure that OneBlood's valuable operational data remain secure yet available."
BloodHub's CEO and co-Founder, Michael Pandelakis, sees this as a critical step forward for the company's evolution. "Partnering with OneBlood further validates our vision and product innovation", said Pandelakis. "Our goal has always been to deliver solutions that solve real world problems with hard-dollar return on investment. While there is much to do to achieve our full vision, success of this magnitude is proof we are on the right track."
OneBlood is the largest provider of blood products and services to over 240 hospitals throughout the Florida, Alabama and Georgia. OneBlood is the result of a recent merger that combined the operations of Florida's Blood Centers, Florida Blood Services and Community Blood Centers of South Florida. The organization maintains a headquarters in St. Petersburg, FL with multiple points of presence state-wide where it tests, processes and distributes more than 1,400,000 units of blood components each year. To learn more about OneBlood, visit http://www.oneblood.org.
BloodHub is focused on delivering high-quality, web-enabled applications for the blood industry. In careers that span 20 years, the company's founders have worked exclusively on software for the blood transfusion industry and have started and grown three successful companies. Together and individually, they have written or managed applications that span the entire blood management process from recruitment and collections to manufacturing, testing and distribution. For additional information on BloodHub, visit http://www.bloodhub.com.