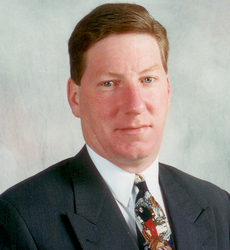 Burtonsville, MD (PRWEB) October 1, 2009
Lifeclinic International has promoted Matt McGrath to EVP of Retail Operations. McGrath, previously a VP of Business Development, has been the company's top ad revenue-generating executive this year. McGrath is a graduate of Princeton University where he was an All-Ivy League football tackle. He has had a career of more than 20 years in sales and marketing after starting with P&G. He was a manager at Catalina Health Resource where his group was responsible for tens of millions of dollars of annual ad revenue.
As EVP of Retail Operations, McGrath assumes responsibility for Lifeclinic's continued growth and operations of its automated blood pressure monitors and health stations within the retail pharmacy sector, along with developing strategic opportunities with brand manufacturers who can leverage the machines' unrivaled ability for providing targeted product and health information to the consumer.
"Matt McGrath has demonstrated the ability to lead teams that achieve results. The work he and our advertising group have done in delivering our advertisers' product information to the 1,000,000 consumers a day who use our health stations defines our formula for increasing our retailers' and advertisers' profits," said Lifeclinic President Phil Claxton.
About Lifeclinic International, Inc.
Lifeclinic is the world's largest supplier of commercial, automated, blood pressure monitors and health stations. Lifeclinic monitors can be found in over 30,000 pharmacies and 5,000 worksites, wellness centers, medical clinics and health clubs worldwide, performing 500 million blood pressure measurements annually. Lifeclinic monitors, health stations and management systems encourage individuals to take an active role in their healthcare and provide corporate management with tools to help reduce costs while improving the health of individual employees.
Please visit http://www.lifeclinic.com for more information.
# # #