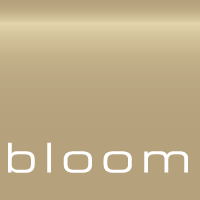 "Our move reflects a change not only in our environment, but also in our business. Our new building sits with importance at the gateway to the Design District as an icon or omen signifying change"
Miami, FL (PRWEB) June 07, 2012
Bloom, an international design, architecture and branding studio, is in the midst of change – in the geographical and strategic sense. Just last week the studio relocated its Miami headquarters to a 2,000-square-foot boutique building in Miami's emergent Design District. This move comes at a time when the studio finds itself in high demand for not only architecture and design work, but also overall brand development for its clients.
"Our move reflects a change not only in our environment, but also in our business. Our new building sits with importance at the gateway to the Design District as an icon or omen signifying change," explains Darin Held, co-founder of Bloom.
The change Mr. Held refers to is occurring outside of Bloom's walls as well. During the past couple of years there has been a cultural and social revolution taking place in Miami's Design District. From world-renowned artists participating in high profile art exhibits such as Art Basel, to the migration of luxury brands Cartier, Louis Vuitton, Dior and Hermes, and the opening of a plethora of restaurants satisfying just about every culinary preference. Another 40-50 luxury brands are expected to open in the area by 2014, according to recent reports, successfully transforming the Design District into a version of New York's famed SoHo or Meat Packing District.
A couple of miles south of the Design District, Bloom is in the middle of restoring and designing a boutique hotel in Downtown Miami. The hotel's brand development is also part of Bloom's vision and it will encompass everything from signage to proprietary products and curated music selections.
The Downtown Miami hotel design and branding project is one of many notable assignments Bloom has been engaged in as the studio continues to expand its business in the hospitality and retail sectors. Clients include T-Mobile Puerto Rico, Ever After Bridal Boutique; and Bacardi and Diageo, for which Bloom designs and implements product engagement experiences for consumers in the duty free market.
The team aims to create an overall cohesive message for each of its clients – from physical design to logo and brand development. As stated on Bloom's website and evident in their work, "the way we experience space is tangible and emotional…we are devoted to creating meaningful connections between humans and their environments by inspiring every one of the senses."
Inspiration comes in all forms and recently, Bloom launched their blog which the team uses as a platform to present a closer look at their interests, inspirations and developing projects. It directly reflects the core activity of the studio and provides a snapshot of what the team is about and where its own brand is going.
About Bloom
Bloom has been passionately designing and building environments which magnetize consumers while boosting client's performance and competitiveness for over 10 years. Through the use of textures, branding, interactive technology and an understanding of social behavior, Bloom creates intelligently designed and emotionally stimulating environments.
Contact:
Bloom
3618 NE 2nd Avenue
Miami, FL 33137
http://www.bloommiami.com
bloommiami.pr(at)gmail(dot)com
Office: 305 576 2773
###