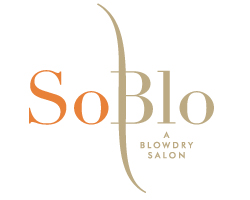 Aventura, FL (PRWEB) March 13, 2013
SoBlo, A Blowdry Salon will open a location in Aventura, Florida in August 2013. All new locations will follow the model launched at the Boca Raton Salon: The concept is to provide the perfect solution for the hassle of fitting a blowdry into a busy schedule. SoBlo of Boca Raton quickly became the place to meet with friends, chat, have some Wine, and just sit-back and enjoy the attention. The creative staff takes pleasure in using their talents, and transforming women into Femme Fatales.
SoBlo of Aventura, will feature convenience, style and affordability. No appointments are necessary, and there is always a complimentary drink or two, and a few surprises, just to get guests in a relaxed mood. The SoBlo Team has the touch to create the latest hair styles that are all the rage. Blowdry Styling has never reached these heights before.
This location boasts 1,700 sq. ft. of salon space, styled after the ambiance established at the Boca Raton salon. There are 14 very comfortable styling chairs, so waiting for long time periods is never a problem. The salon is situated in one of the premier shopping locations of South Florida.
SoBlo offers a Menu of services, including one set price for every blowdry. A shampoo is always included, and it makes no difference if the hair is thick, thin, or straight or curly. This is a hair salon that offers a "Quickie", for a fast refresh and hair beautification. The Staff at SoBlo is equally talented in creating attention-grabbing twists and braids.
Aventura welcomes SoBlo, for the sophisticated lady who can drop-in for an Updo, or a Keratin Treatment that is formaldehyde-free.
Complete information is available on the website: The SoBlo Difference
Media Contact:
SoBlo
2240 NW 19th Street
Boca Raton, FL 33431
561.995.1525