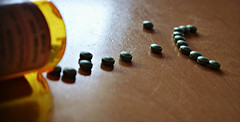 The blues should never be confused with the more serious chronic condition of clinical depression.
Vancouver, BC (PRWEB) January 30, 2013
Stress and the problems of everyday life can make the symptoms of depression more noticeable, robbing individuals of a quality life. Blue Sky Drugs, an online Canadian pharmacy provider, is offering a coupon, promo code dep10, making some of the most widely used antidepressants more affordable for those in need.
Clinical depression can be debilitating, often interfering with quality of a person's life. Blue Sky Drugs has chosen to offer coupons, promo code dep10, because they recognize that clinical depression is not the same as the blues. It is a far more serious condition, often requiring medical intervention. By partnering with OnlinePharmacyCoupons, they are able to provide reduced rates for drugs such as Effexor, Wellbutrin XL, and the relatively new drug, Pristiq. This is a first step toward making it possible for customers to better manage the chronic condition of depression.
To experience feelings of depression occasionally is normal. Financial stress, family gatherings, a long to-do list, problems at work and other responsibilities can cause people to begin to experience the blues. However, this is a short-term feeling that is brought on by a specific situation and should not to be confused with the more serious illness of clinical depression. A person who is diagnosed with chronic clinical depression often suffers intense feelings of helplessness. The feeling is pervasive, affecting their appetite, sleep, and interest in other people and hobbies. It is very reassuring to know that with proper medical care, depression can often be treated successfully.
Blue Sky Drugs is a top online international and Canadian pharmacy provider specializing in providing quality prescription drugs to people at affordable prices. Offering customers a 100% satisfaction guarantee, fast shipping and outstanding service, http://www.blueskydrugs.com is only affiliated with authorized dispensaries that procure products through reputable sources.