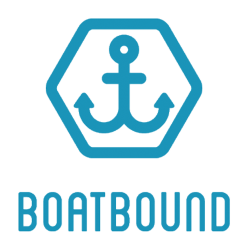 "Every boat owner who rents their boat through Boatbound wants to make sure the person using their boat is qualified. Our partnership with Boaterexam.com solidifies our commitment to safety..."
- Aaron Hall, CEO, Boatbound
San Francisco, California (PRWEB) June 26, 2013
Boatbound, the first fully insured peer-to-peer boat rental marketplace in the United States, will offer boaters in Florida and California free access to the BOATERexam.com online boat safety course and exam, and boaters in New York no cost access to an exam preparation course, in conjunction with Boatbound's official launch.
BOATERexam.com®'s boat safety course allows boaters to meet mandatory education requirements and to obtain their official boater education card or boating license online. The Boatbound and BOATERexam.com® partnership will allow boaters in California and Florida to obtain these certifications entirely online and at no cost. In New York, where there is a required proctored exam, the partnership will help boaters prepare with a free online study guide.
"Every boat owner who rents their boat through Boatbound wants to make sure the person using their boat is qualified. Our partnership with Boaterexam.com furthers our commitment to safe boating by ensuring a safer rental experience and eliminating the cost barrier, making safe boating accessible to everyone," said Boatbound Founder/CEO, Aaron Hall.
Registering on Boatbound is free for both boat owners and renters. Boatbound allows boat owners to rent their boat to pre-screen, qualified renters, helping offset the cost of boat ownership. Boat owners decide who can rent their boat and they also set the price and availability of the rental. Renters can search for any type of boat, at any price, anywhere in the United States.
"At BOATERexam.com, we are focused on making boating safety education accessible so that more people can safely enjoy this great family activity," said BOATERexam.com, Vice President, Kerry Moher. "We're excited that our partnership with Boatbound will help achieve our goal of increasing the number of educated boaters out on the water."
BOATERexam.com® guides boaters through the exam study and preparation process with easy-to-understand explanations and interactive animations, and is a convenient way for boaters to obtain boating safety certifications in 40 states. Since its launch, BOATERexam.com® has certified over 1 million boaters.
Boatbound and BOATERexam.com® will continue to work through various social, media, and policy level channels to promote safe boating.
About Boatbound
Boatbound™, the nation's first fully insured "pier-to-pier" boat rental marketplace, gives the over 13 million registered boat owners a way to offset their ownership costs by renting their boat to pre-screened, qualified renters. Whether you're looking for a ski or wakeboard boat, a fishing boat to explore a local fishing hole, or a sailboat to leisurely set sail, Boatbound is creating unique on-the-water experiences for the over 85 million people who enjoy boating each year. Boatbound is free to join and has no monthly or membership fees. Every rental includes up to $1 million in liability protection from one of the most trusted insurers in the world, as well as on the water towing and support from Boat U.S.
###