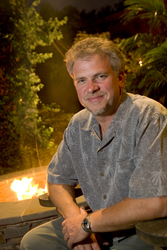 "We are again pleased to recognize the important role of entrepreneurs in our dynamic suburban community through this awards program. ~ Jeremy Stoltz, editor of The Business Ledger
Bolingbrook, IL (PRWEB) November 8, 2010
Twenty-one Chicago area entrepreneurs received Entrepreneurial Excellence Awards from The Business Ledger at the 11th annual awards presentation on September 16 at Danada House in Wheaton, Illinois. Bob Hursthouse, president of Hursthouse Landscape Architects and Contractors, accepted a regional spirit award that honored the company's contributions to Chicago's western suburbs and Du Page County. To view the Hursthouse project portfolio, visit http://hursthouse.com.
Honorees included three young entrepreneurs under age 40 along with accomplished executives receiving service, spirit or lifetime achievement awards, encompassing such fields as landscape design, education, contracting, finance, food service and consulting.
"We are again pleased to recognize the important role of entrepreneurs in our dynamic suburban community through this awards program," said Jeremy Stoltz, editor of The Business Ledger. "That we are honoring 21 men and women who have contributed greatly to the economic strength of this area is in keeping with our mission of telling the stories of successful business owners and executives.
"It's further testimony to the great diversity of our area that so many industries and businesses are represented by our honorees, showing why our suburban area is at the forefront of entrepreneurship."
Entrepreneurial Leadership: Progressive Business Practices
Hursthouse's business runs on "The Landscape Fulfillment Process™," a step-by-step system honed over 20 years that ensures a consistent design and operations approach that distinguishes Hursthouse as an industry leader. Hursthouse, Inc. divides the business into three divisions: design, production and administration. With open book accounting, every team member knows where the company stands.
Vision Statement
We demonstrate our commitment to out life's work by embracing a culture based on vision, integrity and performance. By connecting our client's values and lifestyle to their environment, we invite them to experience their landscape as More than just a View™
Landscape Architecture Industry Leadership
Dedicated to advancing the industry, Hursthouse chairs the Illinois Landscape Contractors Association's leadership committee and served as president, is a former board member and was recognized as the association's 2004 Man of the Year.
Bio: Bob Hursthouse
Bob's love of plants and nature started at an early age, with gardening, camping, kayaking, backpacking, rock climbing, and participating in the Boy Scouts numbering among his passions. Eventually the joy Bob found in being outdoors led him to obtain a degree in plant and soil sciences with a specialization in landscape design at Southern Illinois University. There he not only honed his design skills but also met his future wife, Robbi. After ten years of working as a landscape architect, Bob decided to use his insight and experience in a new way by starting Hursthouse with Robbi. By connecting the company's designs to what makes clients happiest in their daily lives, building a supportive and balanced work environment, and always going the extra mile to deliver outstanding results, Bob has championed the success of Hursthouse from day one.
Bio: Robbi Hursthouse
Compassion for all living things is the hallmark of Robbi's life work. Besides serving as vice president of culture for Hursthouse, Robbi has worked for 25 years as a horticultural therapist--21 running the garden play program at Children's Memorial Hospital in Chicago.
At Hursthouse, Robbi fosters positive performance development for all team members. From organizing culturally sensitive team building to masterminding the company picnic, Robbi ensures that every action supports the company's vision: putting people first.
About Hursthouse Landscape Architects and Contractors:
Founded in 1990 on a culture based on vision, integrity and performance, Hursthouse, Inc. creates landscapes that connect clients' values and lifestyles to their environment. Based in Bolingbrook, Illinois, Hursthouse design projects number approximately 1,000 landscapes throughout Chicago's western suburbs. Bob and Robbi Hursthouse, the firm's co-founders, live in Naperville, Illinois. In 2009, the Naperville Area Chamber of Commerce named Hursthouse, Inc. the Small Business of the Year and Bob Hursthouse won HGTV's "Landscapers' Challenge." To interview Hursthouse team members about landscape design, outdoor living or sustainability, contact Terre Houte at 630.759.3500. To browse images for publication, visit http://hursthouse.com.
###