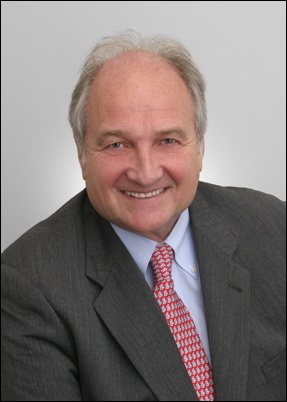 Bob has been a colleague and an advisor to me and I will miss his leadership and insight. Still, I want us all to celebrate the years of service that Bob has given to our company and to the world of philanthropy
Dallas, TX (Vocus) May 14, 2007
Bob Carter retires as the President of Ketchum after 12 years. Mr. Carter has been with Ketchum since 1981 serving in a variety of leadership positions. "Bob has been a colleague and an advisor to me and I will miss his leadership and insight. Still, I want us all to celebrate the years of service that Bob has given to our company and to the world of philanthropy," states Richard Blackmon, CEO of Viscern, parent company of Ketchum.
Under Mr. Carter's leadership as President, Ketchum tripled sales revenue. During those 12 years, Ketchum partnered with over 1,400 organizations that raised over 8 billion dollars.
"It has been a personal honor to be a part of Ketchum, whose people provide the highest quality of service to the not-for-profit sector. I am proud of all that Ketchum represents and will watch as Ketchum continues to help clients meet and exceed their fundraising goals," states Mr. Carter. Mr. Carter will be available to confer with Ketchum executives and clients during the transition.
Mr. Blackmon has asked the Executive Management Team of Ketchum to work with him to provide leadership during the interim. "Elliott Oshry, Roy Temper, and Sue Acri have years of experience and are recognized as industry leaders. They will continue the tradition of Ketchum excellence as a new President is sought."
Spencer Stuart, one of the leading executive search consulting firms, has been retained to conduct a nationwide search to fill the position.
Ketchum is a Viscern company. Through its two companies, Ketchum and RSI, Viscern is working with more than 1,500 clients currently seeking to raise more than $6 billion.
Contact: Kelly Kannwischer, Director of Communications, Viscern, 210-483-9938.
# # #