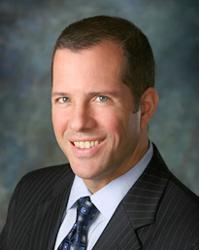 Typically, an older couple has more assets, and that means each party has more to lose financially if they divorce.
Boca Raton, FL (PRWEB) November 09, 2012
Baby boomers identified in a recent study as being part of a trend of couples in their 50s who are breaking up need to protect themselves financially in divorce proceedings, says Boca Raton divorce lawyer Brian M. Moskowitz.
"Typically, an older couple has more assets, and that means each party has more to lose financially if they divorce," said Moskowitz, whose Boca Raton marital and family law firm is the Law Offices of Brian M. Moskowitz. "A poorly planned divorce can leave you in a bad financial situation that is very difficult to recover from."
The National Center for Family & Marriage Research at Bowling Green State University said in a study that the divorce rate among adults aged 50 and older doubled between 1990 and 2009. One in four couples finds themselves a part of the trend being called "Gray Divorce," according to Orlando's WKMG TV.
Overall, about 45 percent of U.S. marriages are expected to end in divorce, the study says.
"A growing number of older adults will experience divorce," the study's authors write. "Moreover, as remarriages become a larger share of all marriages, the proportion of marriages at higher risk of divorce also climbs since remarriages are more likely than first marriages to end through divorce."
"The 50s are normally a time of planning financially for our senior years," Moskowitz said. "Divorce can upend all retirement planning if it is not handled properly."
Moskowitz said assets like retirement accounts, pension plans, insurance policies, Social Security benefits, real estate and other investments must be protected in a divorce agreement.
"There are steps to take to protect assets when a couple splits up," the veteran South Florida divorce attorney said. "A proper division of property is one that's equitable, but every situation is different."
If an amicable divorce becomes contested or acrimonious, Moskowitz said, each party has to protect itself.
"The best way to protect yourself and your financial assets is to contact a family law attorney as soon as you and your spouse agree to separate or if you feel a divorce proceeding will be filed in the near future," he said.
"Even if reconciliation appears likely, there are financial vehicles an experienced divorce attorney can set up to ensure that you are protected if, in the end, dissolution of the marriage is the proper path to take."
About The Law Offices of Brian M. Moskowitz
With offices located in Boynton Beach (primary), Boca Raton and West Palm Beach, The Law Offices of Brian M. Moskowitz handle a variety of family law cases for clients throughout southern Florida, including Delray Beach, Lake Worth, Wellington, Palm Beach and Palm Beach County. The firm charges handles cases that include divorce, child custody, child support, mediation, modification, relocation, paternity and adoption. The firm's Boca Raton office is located at 2385 NW Executive Center Drive, Suite 100, Boca Raton, FL 33431 (local phone (561) 995-5998). For more information, call the firm at (561) 369-4481 or use its online form.