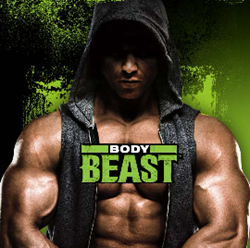 Houston, TX (PRWEB) March 06, 2013
Developed by Sagi Kalev who is a long time bodybuilding coach and a former Mr. Israel, Beachbody's Body Beast workout program that combines old school techniques with modern muscle building methods to guarantee the best results has caught the attention of GentlemensUniversity.com's Stan Stevenson, prompting an investigative review.
"Body Beast encompasses bodybuilding, supplementing and nutrition systems to deliver the best results while allowing its users to have more time for recovery and other tasks," reports Stevenson. "It focuses more on muscle development and growth and less on fat burning and is geared towards those who already have a foundation on weight training and are looking for new and more challenging ways to improve their physiques."
There are 3 Body Beast kits (The Body Beast Base Kit, The Body Beast Huge Kit, and The Beast Kit) that users can choose from depending on the intensity of the workouts they prefer, the level of weight training they want, and the level of assistance they need. Each of these kits features 12 Body Beast workouts, training schedules, and a book that includes supplementing instructions and a nutritional guide. The Body Beast Huge Kit offers additional items including supplement and shake supplies as well as two additional workouts that come in DVD format. The Beast Kit includes supplement supplies in addition to those mentioned in the second kit.
"When compared to going to the gym, each session of Body Beast only lasts 30-50 minutes instead of the usual hour and a half or a couple of hours. One of the biggest advantages of Body Beast is that it allows advanced users to have something more to look forward to aside from the usual muscle building routines," says Stevenson. "Those who try out the Body Beast program are given instruction on how to maximize their bodies' muscle building capabilities, which is what makes it stand out among other workout programs in the same category. Apart from this, users will also be able to take advantage of a complete and comprehensive program down to the nutrition and supplement guides."
"When you've been in the bodybuilding industry for a number of years and have tried almost all types of programs in the market, there will come a time when you will yearn for something more in your workouts – added intensity, new sets, and better muscle growth. Body Beast, in my opinion, has these to offer and in no small amounts. If you have a hard time gaining lean muscle even though you already have a solid weight training background or would look to try more challenging sets and repetitions other than the ones you're used to, then Beachbody's Body Beast is certainly for you. This product is a must try if you've seemingly tried every method possible to rapidly gain lean muscle but have experienced little to no results."
Those wishing to purchase Body Beast, or for more information, click here.
The Gentlemen's University is a website dedicated to helping men get to the next level in all aspects of life. Men can learn how to get in better shape, make more money, have better relationships and much more. They have put together a comprehensive Body Beast review, that one can access at: http://gentlemensuniversity.com/body-beast-review