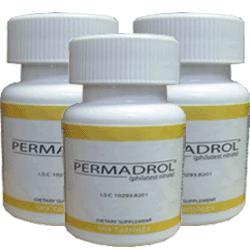 Aurora, CO (PRWEB) December 8, 2007
Get them while you can, says Zupplements.com, they won't be around for long. Pro-Steroids are the newest category of chemical substances to hit the underground bodybuilding scene and they are fast becoming the alternative of choice for synthetically enhanced athletes. Pro-steroids are a special category of bodybuilding supplements that are supposedly natural versions of illegal anabolic steroids. And like their illegal counterparts, they are touted to produce dramatic results in a very short period of time.
Some of the more unique supplements are designed to work through natural mechanisms that are already in place in the human body; essentially triggering or enhancing the rate of normal testosterone production. While this mechanism of action doesn't make them side effect free, it may make them a safer alternative to illicit use of anabolic steroids.
Pro Steroids aren't the first supplements that gray the line between legal and illegal steroids. Prohormones like androstenedione and -diol among other "Andro" product saw extremely popular growth in the late ninety's. They have since been formerly listed as banned substances despite efforts among industry leaders and manufactures to keep them legalized. Many bodybuilders are stocking up; driven by the fear that pro-steroids will soon see the same fate.
Although these bodybuilding supplements are for sale to anyone looking for the anabolic edge that testosterone produces, they are most effective in middle-aged, married men. "The testosterone triggering mechanism that some pro-steroids use is especially effective for those who possibly have declining testosterone levels." Says Anthony Robbinson, personal trainer and consultant to the Zupplements.com team, "the only downfall they have is the high price and the potential for abuse."
The price is an obvious sticking point for most people. One of the highest rated pro-steroids sold at Zupplements.com is Permadrol which is priced at just over $90; this for a mere 30 day supply. A big price to pay for muscle growth.
The potential for abuse is a less obvious problem. "They get abused because they produce results!" explains Anthony, "It's like using any other drug that works. Coffee (caffeine) is abused by most coffee drinkers and they don't even realize it. And as soon as they don't have it, they realize how well it actually does work." Most bodybuilding supplement manufacturers realize this potential and therefore recommend that their products are taken in short 1 or 2 month cycles in order to keep the user from becoming dependent on them.
There are other possible side effects too; increased aggression, moodiness, oily skin, acne, and restlessness are the most common. However, the financial and emotional cost of getting caught using illegal prescription anabolics alone is enough for most athletes to choose legal bodybuilding supplements like Permadrol instead.
Permadrol and other hardcore bodybuilding supplements wont be found at your local GNC or Vitamin retailer. These specialty items are only found in select gyms across the USA and on the internet at stores like Zupplements.com. Fore more information, visit http://www.zupplements.com or call them toll free at 1-888-987-7748.
###