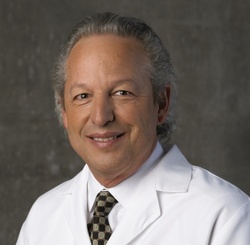 Dr. Ringler stated, "My patients are always looking for safe and proven procedures that can give them excellent results with minimal downtime. They trust me to provide them with the latest, proven effective techniques."
Grand Rapids, MI (PRWEB) August 27, 2010
For consumers in Michigan seeking an advanced option for body and facial contouring, the FDA approved Body-Jet, recently released by Eclipse, will come as welcome news. Grand Rapids plastic surgeon, Dr. Steven L. Ringler of the Center for Aesthetics and Plastic Surgery is the first board certified plastic surgeon in Michigan to be able to offer this innovative technology to his patients.
Body-Jet water-assisted liposuction, provides a novel approach for removing fat by utilizing a gentle and controlled sequence of pulsed water to dislodge fat as it simultaneously suctions it out. This new approach affords a less traumatic liposuction experience for patients with less discomfort, less swelling and minimal downtime. Body Jet is performed as an outpatient procedure and typically requires only local anesthesia. The science behind Body Jet's method of water-assisted liposuction allows for assessment of the new contour during surgery, which improves accuracy for the surgeon.
Dr. Ringler offers BodyJet liposuction as a stand-alone body contouring procedure, as well as an adjunct to the many facial plastic surgery procedures for which he is renowned. Body Jet liposuction can be used to enhance the results of a facelift or neck lift by providing a high quality source for facial fat grafting. The gentle, water-assisted liposuction method of fat removal ensures that the fat cells remain healthy and intact, making them more suitable as a natural filler than those removed through traditional liposuction techniques where the fat cells are often damaged in the suction process.
Dr. Ringler added, "Patients have been extremely happy with their results from Body Jet. The new Body Jet and SmartLipo Triplex laser liposuction technology, can be used together for optimal results. The advantage of SmartLipo Triplex is the added benefit of tightening the skin. Body jet is a great, minimally-invasive technique for removing larger volumes of fat and not destroying the fat cells in the process. As a plastic surgeon with a busy facial aesthetic practice, the healthy, viable fat cells that are removed with Body Jet provide an excellent resource for fat grafting. We are now able to provide our patients with an all-natural, longer lasting facial filler. These fat cells are also excellent for filling in the back of the hands, buttocks or breasts where additional volume or contour is desired."
The International Society for Aesthetic Plastic Surgery recently released their 2010 cosmetic surgery statistics, listing liposuction as the number one requested cosmetic surgery procedure in the world, replacing breast augmentation for the first time in ten years. The data also indicates that more people are opting for less invasive cosmetic surgery procedures than at any time in past history. Given those statistics, Body Jet may well become the wave of the future for those seeking body contouring or fat grafting with minimal downtime.
About Steven L Ringler, MD
As a board certified plastic surgeon and expert in facial procedures, Dr. Ringler is uniquely qualified to offer this recently developed advanced liposuction technique. With more than 20 years of experience in cosmetic and reconstructive surgery, and as an innovator in new cosmetic procedures, Dr. Ringler has established himself a leader in Michigan and across the country. To learn more, visit stevenringlermd.com.
###