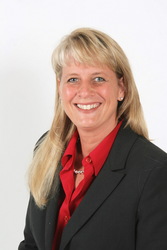 Hormonal changes, whether during perimenopause, menopause or andropause, can have a profound affect on sleep
Boca Raton, FL (PRWEB) March 11, 2008
BodyLogicMD bioidentical hormone therapy physicians go far beyond prescribing sheep for a good night's sleep. According to reports from the National Sleep Foundation, which sponsors National Sleep Week, BodyLogicMD is right on target for the population it serves - women and men facing the hormone challenges that come with aging.
Perimenopause, menopause and andropause (the male menopause) can leave women and men caught in a ruthless cycle: poor sleep that affects hormones, which disrupts appetite, mental acuity and cardiac health, while changes in other hormones cause sleep disturbances and an overall decline in sleep quality and health.
BodyLogicMD is a national network of highly trained, anti-aging physicians offering bioidentical hormone therapy integrated with fitness and nutrition programs. BodyLogicMD experts explain that sleep related conditions and inability to concentrate can be warning signs that your hormones need regulation.
"Hormonal changes, whether during perimenopause, menopause or andropause, can have a profound affect on sleep," says Dr. Alicia Stanton, BodyLogicMD Chief Medical Officer and hormone therapy expert. "The most common symptoms include awakening in the early morning hours and an inability to return to sleep. Using an individualized program that includes bioidentical hormone therapy integrated with proper fitness and nutrition, BodyLogicMD can help regulate our patients' systems so they can recover healthful, regenerating sleep."
Beyond faltering estrogen and testosterone levels that come with age, hormone problems including poorly balanced melatonin are among of the most common reasons for sleep disturbance. Clinical trials indicate melatonin supplementation, in addition to other hormone replacement, can improve sleep. Further, melatonin's anti-aging benefits also may include a stronger immune system, more positive response to stress and enhanced well being.
Need help getting your ZZZs? Try the following:
1. Wake at the same time each morning
2. Exercise during the day
3. Avoid caffeine and alcohol, especially at night
4. Eat a balanced diet
5. Cultivate a relaxed mind; stressful thoughts an open invitation to insomnia
6. If you are a woman experiencing perimenopause or menopause, or a man going through andropause, visit your doctor to learn how bioidentical hormone therapy and melatonin might help
"There is no doubt that good sleep habits affect overall health," adds Dr. Stanton. "Seeking treatment for the hormonal imbalances associated with sleep issues - and aging - can be the key to better sleep and enhanced quality of life."
About BodyLogicMD
Founded in 2003, BodyLogicMD is a network of highly trained physician-owned practices specializing in natural bioidentical hormone therapy integrated with fitness and nutrition to men and women suffering from hormonal imbalance, menopause and andropause. Suzanne Somer's latest book Ageless, the naked truth about bioidentical hormones features BodyLogicMD as an expert source.
For more information and to find the BodyLogicMD location nearest you visit: http://www.bodylogicmd.com.
Subscribe to the BodyLogicMD blog with weekly hormone therapy news and views at: http://bodylogicmd.wordpress.com/.
###