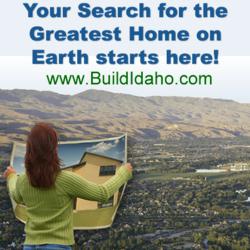 Boise, Idaho (PRWEB) March 13, 2013
In 2011, there were 90 builders in the marketplace and today over 200 home builders are looking for lots and home buyers. Boise has had a strong in-migration for years from all the great publicity and experience visitors have which is why they seem to stay.
Boise Idaho Real Estate will remain strong in 2013, according to BuildIdaho.com. "People who visit Idaho are amazed at everything from weather to business climate and taxes. The strongest group seems to be Californians moving in" says Trey Langford founder of Build Idaho. In 2011, some 9 thousand people from out of state moved to the Boise area and that # is expected to be much higher in 2012, as the number of new homes built almost doubled.
Learn more about Idaho Home Builders including Boise Idaho Real Estate Report on best selling subdivisions and top producing builders.