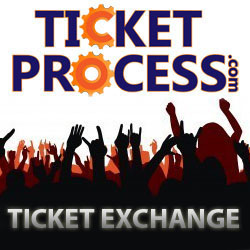 "LIKE" TicketProcess on Facebook for exclusive offers, discounts and deals on live events.
(PRWEB) November 30, 2012
The Bon Jovi public ticket sale has already perked the ears of millions of fans who are interested in attending the upcoming North American tour dates, and a mad scramble for Bon Jovi tickets will certainly be underway in the upcoming days. Fans hoping to avoid the pitfalls of online hassles and find a destination that can be trusted as a reliable source of Bon Jovi tickets at excellent prices should bookmark TicketProcess.com, or head to the popular site by way of iTunes, the Android Marketplace or any personal computer.
Once the 2013 Because We Can tour gets going, Jovi tour tickets will be almost impossible to find, and the good people at TicketProcess.com want to make it clear to their thousands of repeat customers and the hundreds of folks who are sure to check them out in the next few days that Bon Jovi tickets are historically some of the most popular and quick-selling in all of the music industry.
The tour will visit over 30 major North American metropolises during February, March and April of next year, giving just about any Bon Jovi fan the entire nation an opportunity to attend a concert by way of short car ride or flight. February will feature two stops at the Bell Centre in Montréal, two stops at the Air Canada Centre in Toronto and shows in Pittsburgh in Atlanta in the final week of the month. Fans in the South should keep their eyes open for Bon Jovi tour dates in March, and states such as Minnesota, Texas, Arizona and California will be rocked during the final month of the tour.
A full-fledged public sale means that online shoppers around the globe are anxiously waiting for the opportunity to purchase Bon Jovi public sale tickets. The tricky part can be finding a reputable online place to do so. TicketProcess encourages Bon Jovi fans from all walks of life to check out the deals that are currently being offered. Visit the TicketProcess Blog for news & concert announcements. TicketProcess is not associated with any of the artists or venues listed.
####
TicketProcess has established their position at the top of the online ticket marketplace by offering tickets to highly exclusive events for prices that simply cannot be beat. Run by professionals who understand that the ticket buying process should be secure and simple, TicketProcess has become a favorite of thousands of fans of sports and music. Every purchase is backed by a 100% guarantee, and friendly customer service professionals are only a phone call away.