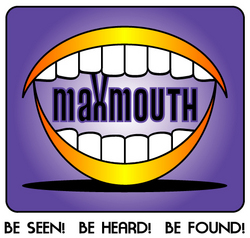 On the Road with Bon Jovi
Duluth, GA (PRWEB) November 6, 2007
MaxMouth has partnered with AEG Network Live to produce the premier Web TV series "On the Road with Bon Jovi" and is filming the Bon Jovi Concerts from October 25th to November 11th at the brand new Prudential Center in Newark, New Jersey and plans to release 5 Webisodes that will premiere independently on several major web portals including MaxMouth). "On the Road with Bon Jovi" will also include exclusive interviews and performances by - My Chemical Romance, Big and Rich, Gretchen Wilson, Daughtry and All American Rejects, all of whom are appearing with Bon Jovi during the 10 Night Stand in Newark, NJ.
Once each Webisode premieres, it will revert back to http://www.bonjovi.com and reside there inside the custom co-branded MaxMouth (http://www.maxmouth.com) & Bon Jovi video player where Bon Jovi fans will continue to enjoy unique behind the scenes action. Additionally, MaxMouth has created a bevy of new features that elevates the branding and functionality of their video player and that dramatically enhances the viewer and user experience.
This is the first of many original productions that will come from MaxMouth (http://www.maxmouth.com), who recently launched BETA and is now being touted in the entertainment industry as the next "Big Thing" in the Virtual Broadcasting landscape. MaxMouth and AEG Network Live are in talks to develop their relationship further to include other artists and entertainment genres. MaxMouth recognizes the power of having vertically integrated film, television and music production capabilities and plans to fully exploit those capabilities by developing, and producing exclusive content and marketing that content via creative programming and syndication at MaxMouth, its affiliates and strategic partners.
MaxMouth plans to expand the "On the Road" Web TV series by capturing the behind the scenes action on film and television sets. MaxMouth understands that viewers desperately want to see the veil lifted in the entertainment industry and that there are huge promotional benefits that will be realized by allowing viewers to have this type of experience. MaxMouth is having dialogue with several major studios, production companies, labels and management companies as it continues to explore and develop unique online content for its members and for syndication to the MaxMouth Affiliates, who are TV stations throughout the USA.
This Artist Centric Socially fueled Broadband Entertainment Network focuses primarily on collecting the best professionally produced independent/professional entertainment content in Music, Film and Television while providing an internet 'showcase' via a website that broadcasts, markets and promotes that content using the immense power of social and viral networking.
For more information about MaxMouth (http://www.maxmouth.com) or the "On the Road with Bon Jovi" Web TV series, visit MaxMouth.com.
###