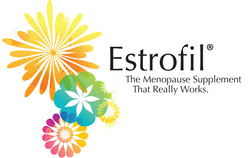 Seattle, WA (Vocus) June 8, 2010
Bone density in menopausal women is a common concern. Bone density has also become a concern for younger women in perimenopause as modern diets have created nutritional deficiencies. A new all-natural menopause supplement from BIOTX Limited called Estrofil - http://www.estrofil.com – offers both perimenopausal and menopausal women in North America a new option in dealing with bone health. Containing only natural herbal ingredients shown to be effective in more than a thousand years of Traditional Chinese Medicine, Estrofil is a nutritional menopause supplement whose ingredients have been scientifically proven to provide positive effects on increasing bone density.
Estrofil offers many of the benefits of Hormone Replacement Therapy without the risks or side effects of modern pharmacological compounds, including all-natural forms of estrogen. Menopausal women seeking a way to improve bone density are often disappointed to learn that many of the other menopause remedies on the market are actually natural forms of estrogen - which share the same risks and side effects presented by pharmaceutical estrogen.
But Estrofil is not estrogen. It is a safe, affordable, over-the-counter natural menopause supplement whose plant-based ingredients provide improvement in bone density and relief from menopausal symptoms. Estrofil's ancient Eastern recipe has been safely used for more than a thousand years and contains only the following plant-based ingredients:

Rehmannia (root tuber)
Chinese Dodder (seed)
Psoralea (fruit)
Chinese yam (rhizome)
Asiatic Dogwood (fruit without seed)
Ligustrum (fruit)
Tree Peony (root bark)
Asian Water Plantain (rhizome)
Poria (sclerotium)
With full confidence in its menopause supplement, BIOTX Limited provides a 90-day guarantee of product satisfaction. If, after taking Estrofil for 90 days, a woman's menopause symptoms or their severity are not reduced she can return the empty bottles for a full refund of the purchase price.
A 90-day supply of Estrofil is $99 plus shipping. Visit http://www.estrofil.com for more information or to order Estrofil.
About BIOTX Limited
Founded in 2004, BIOTX Limited manufactures and develops new dietary supplements based on Traditional Chinese Medicine. The company works closely with the Tianjin University of Traditional Chinese Medicine in developing its proprietary formulations and produces dietary supplements under the strictest quality standards.
Media Contact:
Twitter: @Estrofil
Ria Romano, Partner
RPR Public Relations, Inc.
Tel. 786-290-6413
# # #