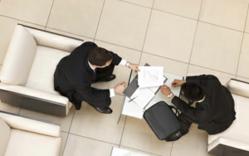 LinkedIn is truly about connections. And as such, it can be a great resource for targeted networking.
San Diego, CA (PRWEB) March 13, 2013
Kate Mitchell recently reported in a Wall Street Journal blog that LinkedIn is a must for B2B startups. To supplement her advice, Bop Design, a San Diego marketing agency, has released tips for using LinkedIn as a targeted networking platform.
"LinkedIn is truly about connections," says Jeremy Durant, Business Principal at Bop Design. "And as such, it can be a great resource for targeted networking." By joining groups, attending events and utilizing current connections to make new connections, professionals can grow their business network advertise skills – expanding their reach and personal brand.
When using LinkedIn for networking, the first step is to think about goals. "Do you want to reach out to potential referral partners?" Durant asks. "Try to get new clients? Identify strategic partners? Set parameters for the type of person who fits what you're looking for: location, industry, number of connections, profile keywords, business owner - find the people you really want to meet, decide how best to touch them and reach out to them."
After identifying valuable contacts on LinkedIn, connect with them. Make sure to customize the "personal note" option in the connection request. "Ask them for a coffee meeting and if that isn't feasible, suggest a web conference or phone call," recommends Durant. "Look at these meetings as being mutually beneficial. How can you help that person and how can they help you?"
When using LinkedIn, it's important to focus on providing value for others and being a connector. "The more you do this, the more you enhance the value of what you bring to the table, either as an end provider or as a source," Durant advises. "Remember, not every meeting will be exactly what you're looking for, but neither is every networking event—or every conversation at a networking event." LinkedIn offers more control and allows professionals to be more efficient with their networking efforts.
"Keep in mind, the person you 'meet' may not be the right one for you," warns Durant. "But, they may know someone who knows someone who knows someone who will be beneficial to your circle – whether it's as a potential colleague or customer – whether they have a similar background or just a complimentary one – it's all about mapping out the route you want to take and following the linking connections to get you there."
Today, everyone is doing business on a global scale – even if the core of a business and customers are local. With the advent of the Internet and the growing popularity over the past 10 years of social media, the meaning of the word communities has expanded around the world and back.
"You never know who someone knows and how word about your services, products and skills can spread to the right person, at the right time," says Durant. Instead of actively telling someone about your product or services and then having the chain reaction of the message growing and growing, LinkedIn allows for passive growth. "By simply engaging on LinkedIn, you're sending the message out that you are here and that what you have to offer is available, and valuable."
As with all social media, it can be easy to lose track of goals when interacting with others. "An important step is visualizing your end goals and mindfully targeting the best course of action to take, you can use your connections and those of your outlying network to get to where you want to go and engage with those who best fit your target profile," Durant advises.
LinkedIn isn't just about putting up a profile with skills and employment history, linking with old colleagues and classmates and getting recommendations to help further a career. "LinkedIn is about expanding your reach, connecting to the right businesses, and the optimum people to share all you and your organization have to offer."
About Bop Design
Bop Design is a San Diego marketing agency with offices also in the New York metro area. Bop expresses a business' values through branding, advertising, design and web design. Bop Design also helps attract a firm's ideal customer through search engine optimization and search engine marketing. The marketing firms' focus is on small businesses that want an external team of marketing specialists to help give their brand and edge in the marketplace.