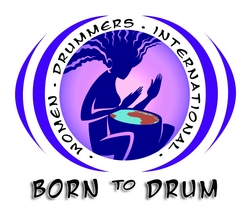 "The Programming and Workshops were excellent - beyond excellent! They were magical, delightful, mystical, thoughtful, fun, breath-taking, insightful, heart-filling... It was a life changing experience!"
Oakland, CA (PRWEB) May 31, 2010
Whether you are brand new to drumming or have been playing for years, there are classes and activities for you, from Basic Skills to Advanced Playing.
Born To Drum takes place July 2, 3, 4, and 5 at Walker Creek Ranch, on 1700 acres in the beautiful rolling hills of Northern California, about an hour's drive from San Francisco or Oakland.
Accommodations: There is something for everyone in the choice of accommodations -- camping, dormitory style housing, and semi-private or private rooms in small lodges with lounge and kitchen areas. The food is delicious, with fresh organic vegetables from the Ranch garden supplemented by offerings from local farms.
Classes and Activities: You will choose from more than 65 classes featuring drum, dance, and song from many cultural traditions. Evenings are devoted to making and enjoying music. There will be a dance with live music by faculty and students on Friday night, a concert by the faculty on Saturday night, an open mic on Sunday, followed by a healing circle facilitated by Vicki Noble. There is also a Spirit Lodge for women to share altars, spirituality, writing classes, and Culture. There is drumming under the stars at the fire pit each night and fun and inspiration for all.
Market Place: During the day artists offer their clothing, jewelry, instruments, and fine art at the marketplace, while body workers provide soothing massage and other healing arts.
The Environment: The physical setting is stunning, offering a unique combination of peace and solitude, trails and wildlife. Turtle pond, nestled in the meadows, will be available for swimming during the activity period.
The human environment is equally extraordinary: Born to Drum is as much about community and the empowerment of women as it is about drumming. Many of the comments from women who attended previous camps talked about this aspect of their experience:

"Camp this year really was a great model of how, as humans, we can be with each other in community, and I am filled with delight and gratitude to have experienced it."
(The highlight of camp was) "The immense generosity of spirit in everyone there...especially staff and faculty" and, from another woman, "…the spirit and kindness of the wonderful women at the camp."
"I am completely in love with what was created at this year's Drum Camp. There was such generosity of spirit present…. that it created what I can only describe as "magic."
Faculty: Most of the faculty started drumming long before it became fashionable for women to drum, and many were actually forbidden to do so. Through their drumming and cultural outreach for 30, 40, and 50 years, these women have transformed the global gender bias towards women drumming.
The Drum Maestras are joined by new generations of talented women drummers to create a rich and diverse faculty.
This year's roster includes:

Edwina Lee Tyler (West African)
Ubaka Hill (West African)
Carolyn Brandy (Cuban),
Lora Chiora (Zimbabwe),
Mabiba Baegne (Congo),
Jacqueline Rago (Venezuela),
Nydia 'Liberty' Mata (Cuban),
Thoz Womenz (Native American),
Susu Pampanin (Middle Eastern),
Las Bomberas De La Bahia (Puerto Rico),
Michaelle Goerlitz (Brazilian),
….and many more.
Come drum with the Maestras! … And experience the Magic!
As one camper told us, "It is a life changing experience."
Register for the weekend at borntodrum.org!
Born to Drum is presented by Women Drummers International
a 501( c) (3) nonprofit organization
Carolyn Brandy is co-producer of Born To Drum and President of Women Drummers International. She has been drumming since 1968, and has crossed many social boundaries and taboos to pursue her passion for drumming. Carolyn is a professional musician, and teacher in the San Francisco Bay Area.
Carolyn has developed a highly organized step by step approach to learning the technique and the rhythms for the Conga Drum. Her web site offers DVDs with lessons, rhythms, and exercises that allow you learn and to play along with her.
Please take a moment to view her website and fascinating biography at http://www.carolynbrandy.com.
###