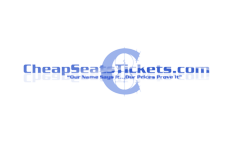 Boston, MA (PRWEB) March 12, 2013
Lucky the Leprechaun must be feeling pretty good these days. Despite the third best record in the Atlantic Division and the sixth best in the Eastern Conference, the Boston Celtics are poised to make the playoffs following their fifth division title. Despite a 34 and 28 record, the Celtics are all but assured a playoff spot in the 2013 season.
As fans prepare for St. Patrick's Day celebrations in Boston, the team will prepare for what they hope is a precursor to the Eastern Conference championship as they take on the Miami Heat in Florida on the 18th. The team then returns to the Garden for a three game home stand against the Hornets, Mavericks and Grizzlies. And in celebration of the team's return to Boston, CheapSeatsTickets.com is discounting every Boston Celtic ticket for every remaining game.
"It's Boston…the Celtics and St. Patrick's Day go hand in hand," noted CheapSeatsTickets owner Matthew Brenner, "so we thought it was only appropriate to offer some additional savings." Despite the remaining high demand for tickets, fans, for a limited time, will enjoy added savings on all Boston Celtic ticket purchases. Fans simply need to insert the coupon code "Leprechaun" at the checkout.
And despite a recent loss to the Oklahoma City Thunder, fans remain optimistic. With their first real test against a championship caliber team, the Celtics erratic play was less about the team and more about what they can do right as they head into the playoffs. The Celtics remained in striking distance, despite a number of turnovers and poor shooting, and look to position themselves for another shot at the world championship.
The Celtics will certainly get their share of championship tests as they head into the postseason with games against the Heat, the Nets and the Knicks. Look for the Celtics to refine their game and prepare for another exciting year of Celtics Playoff Basketball.
And for a limited time, CheapSeatsTickets.com is discounting all Boston events including Boston Red Sox Tickets and Boston Bruins Tickets. Same code, same great savings.
*CheapSeatsTickets is not associated with any of the artists or venues listed. Names used in this release are for descriptive purposes only and do not imply endorsement or partnership.
*CheapSeatsTickets has been offering a large selection of live event inventory to some of the most exclusive sports, concert and theater events nationwide. CheapSeatsTickets offers customer support seven days a week and a money back guarantee