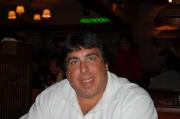 Rent My Vacation Home offers Boston Marathon Vacationers Extended Stay
Boston , Massachusetts (PRWEB) April 17, 2013
Rent My Vacation Home has two offices located at Plymouth and Cape Cod Massachusetts. The offices can be found on the Internet at http://www.rentaCapeCodvacationhome.com and also http://www.RMVHMassachusetts.com.
The vacation owners of the homes located in the affected Boston Massachusetts area by the heinous events of April 15 have agreed in conjunction with rent my vacation home to extend these days so that vacationers can try to relax and enjoy the remaining days of their vacation.
This is another example of the great people of Boston helping with kindness and generosity towards the tourism industry that was affected during the running of the Boston Marathon. Rent my vacation home would also like to extend a membership to all vacation rental homes in the Boston area.
Rent my vacation home would like to ask all vacationers who were affected to please call 1-800-699-7684 if the reservation was made at any of the 115 offices in the United States. The process is very simple just give us a phone call and your reservation number you will automatically be extended seven days at no cost.
Vacationers who had booked rooms for this coming week will be moved to other vacation homes if the reservation was made for the same home. Due to the running of the Boston Marathon along with the scheduling of the Boston Red Sox and Patriots' Day all homes have no vacancy.
Boston also closes the third Monday of every of every April for the marathon and of course Patriots' Day. Vacation home rental in the Boston area this year is up over 15% due in large part to the various functions planned by the Chamber of Commerce and tight business community of Massachusetts.
For more information please go to http://www.rentmyvacationhome.com
By Jay Kalin