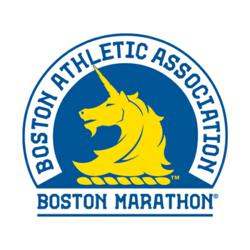 Boston hotels like the Boston Park Plaza prepare for spring visitors by offering money saving special offers.
Boston, MA (PRWEB) March 27, 2013
Boston hotels prepare to welcome visitors who will come to enjoy the city's many exciting spring events. Some hotels like the Boston Park Plaza Hotel have created a number of special offers sure to appeal to many visitors to Boston. View details or book now.
April is a beautiful time to Visit Boston. The famous Carousel has started operation in the Public Garden and the snow has given way to lovely mild days. Visitors will also find that there are plenty of exciting Boston events during April. Here are just a few:
The Boston Marathon:
April 15
Finish line is in Copley Square near the Boston Public Library. The Boston Marathon is one of the biggest annual Events in Boston. More than 25,000 runners hit the city streets in this race which includes the infamous Heartbreak Hill. Even for those who are not elite runners (qualifying for this race isn't easy), watching is still a blast. Dancers, music, balloons and more make this Boston event fun for everyone.
The Book of Mormon:
April 9 through April 11
Boston's Opera House | 539 Washington Street | Boston, MA 02111
Tel: 617-259-3400
The Book of Mormon play is NOT for the devout. This religious satire follows two Mormon missionaries as they head to Uganda to try and convert people. This musical comedy is a fun way to spend an afternoon.
Paul Revere House Reenactments:
April 14 through April 29
The Paul Revere House | 19 North Square | Boston, MA 02112
Tel: 617-523-2338
Patriot's Day, which marks some of the battles that started the Revolutionary War, is on April 15th and there are many Boston events to commemorate this including the Paul Revere House Reenactments. Several events will take place at the house throughout the month including A Visit with Paul Revere and the Patriot Fife and Drum Corp.
Boston Comic Con Expo:
April 20th 10-7 and April 21st 10-5
Hynes Conference Center | 900 Boylston Street | Boston, MA 02115
$20 for 1 day or $35 for both days
Geeks, start your engines! Those wanting to attend this event book guest rooms now at one of the best Boston hotels, such as the Boston Park Plaza Hotel, because many Boston hotels sell out during this popular Boston event. Attendees can enter costume contests, buy hard-to-find merchandise and meet some of the comic and sci-fi world's heroes. This year's lineup includes George Perez, the comic book artist who created the Avengers, and stars of the television hit Walking Dead.
Red Sox Opening Game:
April 8th at 2:05
Fenway Park 4 Yawkey Way | Boston, MA 02215
Tel: 617-226-6666
For religiously loyal Red Sox fans, opening day is a huge event. This afternoon game against the Baltimore Orioles is a great choice for a memorable Boston event.
About Boston Park Plaza Hotel & Towers - A Boston Hotel:
Boston Park Plaza Hotel & Towers is part of the rich history that defines Boston as one of the most beautiful cities in America and a top travel destination. This Boston Hotel is located in Back Bay, one of the most beautiful areas of the City – just yards from Boston Common, America's oldest Public Park.
This Luxury Boston Hotel conveys class and elegance throughout its exceptional Concierge and Guest Services, 1,053 finely-appointed Guest Rooms and Guest Suites, premier Dining with 8 on-site Boston restaurants including Melting Pot and the Statler's Lounge. Other Guest Services include a 24-hour fitness center, 24-hour business center, and 65,000-square-feet of exceptional Boston meeting space.
Visiting Boston? Choose Boston Park Plaza Hotel & Towers - A Boston Hotel located close to Boston Back Bay and Boston Common Park.
Check Rates - Make Reservations or call toll free: 800.225.2008
Take a Photo Tour of this Boston Hotel.
Read exciting Boston Travel Articles and Boston Travel News on the hotel's Boston Travel Blog.