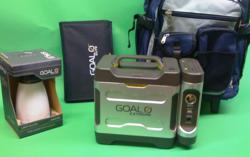 Metropolitan power outages are the reason why we developed our Home Power Kit
Los Angeles, CA (PRWEB) March 16, 2012
According to the recent AP press release, "Boston getting power back after transformer fire", crews worked into the night to restore power to sections of the city a day after a smoky electrical transformer fire in the Back Bay area. At the peak of the outage, 21,000 customers were without lights, while the power company said it had installed temporary cables and dozens of generators to bring back power until permanent repairs can be made. However, the extensive work was taking longer than first expected.
"Metropolitan power outages are the reason why we developed our Home Power Kit," says PowerSurvival.com's spokesman, T. West. "It is inexpensive, provides 400 watts of power with a universal inverter for AC/DC or USB power, and is capable of lighting your home or even powering your television and tuner."
"PowerSurvival.com has been selling our Home Power Kit to apartment dwellers and high rise buildings for two years now. It is noiseless, efficient, comes in a bag on wheels, and can be recharged from the wall outlet or from the efficient 27-watt folding Solar Panel during the daylight hours."
You can reach PowerSurvival.com at their place of business in Tarzana, CA. by calling them toll free at 866-305-1753, or on their website.