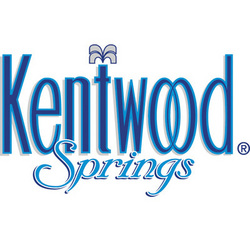 LSU Football Season Tickets Giveaway
New Orleans, LA (PRWEB) October 28, 2008
Kentwood Springs®, a brand of DS Waters of America, Inc. bottled water company that offers refreshing bottled water products delivered to residents of the Gulf Coast, announced today the winner of last year's "LSU Football Season Tickets Giveaway" promotion, a contest that was open to anyone with a computer, access to the Internet, and a love of LSU football. The winner, Courtney Ritter of Baton Rouge, LA, has received season tickets for this year's 2008-2009 LSU football season. The promotion, which began September 2007, is a part of the Louisiana State University/Kentwood Springs® partnership. The bottled water company also produces "Tiger Water," a private label bottled water that is available only on the LSU campus and at concession stands during games.
"Kentwood Springs® is happy to bring an LSU football fan the opportunity to win tickets for the entire football season - on us! We hope our winner is able to attend as many games as possible because it should be another great year for LSU football!" said Glen Sanders, Vice President and General Manager of Kentwood Springs in New Orleans, Louisiana.
To buy LSU season tickets for next year, there is a waitlist that will open January 2009 and end sometime in March, 2009. To help one LSU football fan avoid the wait, the Kentwood Springs® "LSU Football Season Tickets Giveaway" will be held again this year. Kentwood Springs also is offering a free pair of purple and yellow Crocs® emblazoned with the LSU logo to anyone who signs up for home or office water delivery service for at least one year and purchases at least two 3 or 5-gallon bottled water products. For more information on these promotions, Kentwood Springs' bottled water products, or simply to sign up for the sweepstakes, please visit http://www.kentwoodsprings.com/LSU.
About Kentwood Springs
In 1963, the founders of Kentwood Springs Water Company went on a quest for pure water. They found it in a deep artesian spring in the woods of Kentwood, Louisiana. Since then, we have been bottling Kentwood and providing water delivery to homes, offices, and retail outlets across Louisiana, Mississippi, Alabama, and Florida.
About DS Waters
Created in 2003, DS Waters is the producer and distributor of home, office, and retail bottled water products across the United States under the brand names Alhambra®, Belmont Springs®, Crystal Springs®, Hinckley Springs®, Kentwood Springs®, Nursery® Water, Sierra Springs® and Sparkletts®, and Roast2Coast®, a coffee delivery service. The company, headquartered in Atlanta, Georgia, is the U.S. leader in home and office water delivery, focusing on five gallon, one gallon, and single serve bottled water products. Water is bottled at 26 manufacturing facilities and then delivered to millions of homes and offices, as well as retail establishments across the country. DS Waters employs approximately 4,700 associates in 40 states. Visit http://www.water.com or http://www.NurseryWater.com for more information.
###