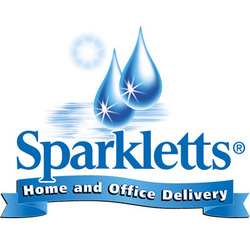 Our goal is to provide those who visit the Los Angeles Angels stadium and are involved with the Angels team with refreshing bottled water to enjoy
San Diego, CA (PRWEB) November 27, 2007
Sparkletts, one of the bottled water brands produced and distributed by DS Waters, has signed a one-year contract to sponsor the Los Angeles Angels in Anaheim. Founded in 1925 in Los Angeles, Sparkletts looks to support the company's local area baseball team, while reaching a new audience of potential customers.
Sparkletts is providing both the 5 gallon bottled water containers for the offices associated with the Los Angeles Angels in Anaheim and single-serve bottles for sale within the stadium. Sparkletts is the official bottled water provider for many well-known theme parks and attractions across Southern California, and the company hopes to expand Sparkletts' exposure to additional audiences with the Angels in Anaheim sponsorship.
"We look forward to supporting the Angels in Anaheim throughout the next year," said Gary Harris, Area Manager for Sparkletts. "Our goal is to provide those who visit the Los Angeles Angels stadium and are involved with the Angels team with refreshing bottled water to enjoy," said Harris.
As part of their sponsorship, Sparkletts will also participate in the Los Angeles Angels in Anaheim's fundraising events that are hosted at the Angels stadium. The Angels Baseball Foundation hosts events to support local causes throughout the year in an effort to live up to the belief that a baseball team is more than just an attraction--it is a member of the community.
About Sparkletts
Sparkletts was founded in Los Angeles, California, in 1925. Since then, the brand has held the distinction of being one of the country's finest providers of pure, refreshing bottled water. Sparkletts is also the official bottled water of many well-known theme parks and attractions across Southern California.
About DS Waters
Created in 2003, DS Waters is the producer and distributor of home, office and retail bottled water products across the United States under the brand names Alhambra®, Belmont Springs®, Crystal Springs®, Hinckley Springs®, Kentwood Springs®, Nursery® Water, Sierra Springs®, Sparkletts®, and Roast2Coast®, a coffee delivery service. The company, headquartered in Atlanta, Georgia, is the U.S. leader in home and office water delivery, focusing on five-gallon, one gallon and single serve bottled water products. Water is bottled at 27 manufacturing facilities and then delivered to millions of homes and offices, as well as retail establishments across the country. DS Waters employs approximately 4,800 Associates in 40 states. Visit http://www.water.com or http://www.NurseryWater.com for more information.
###