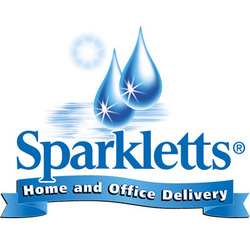 We remember the impact Hurricanes Katrina and Rita had in our communities during and after the storms. We are more than ready to help support those affected by Hurricane Ike in their time of need
Houston, TX (PRWEB) September 23, 2008
Sparkletts®, a bottled water company under the DS Waters brand, is working with state and local officials throughout the impacted coastal cities of Texas to provide safe drinking water to victims of Hurricane Ike that recently hit coastal Texas. The bottled water is being donated to large relief organizations and to small local community groups. Sparkletts is donating over 100,000 bottles of drinking water in a variety of container sizes to those in the impacted areas that are still in need of safe drinking water.
The bottled water company has been a key contributor by donating much needed bottled drinking water to support the efforts of organizations like the American Red Cross and numerous First Responder units. At the local level, Sparkletts bottled water company has authorized its managers to donate bottled water as needed within their regional communities and neighborhoods.
"Sparkletts has a long history in Texas and is deeply committed to our community. When the news came that Ike had changed its course and would impact the Texas communities, we took immediate action to help both our Associates and our fellow Texans," said Gil Gibson, Division President of Sparkletts, Texas. "Requests for bottled water donations come into our office every day, and we will continue to provide safe drinking water and support at all levels as it is needed during this difficult time. I can't thank our Associates enough for their tremendous dedication over the past few days."
Kentwood Springs, also a bottled water brand of DS Waters, has stepped in to assist in areas impacted by Ike by working with local government and municipalities to provide bottled water needs in Louisiana and neighboring Texas communities. "We remember the impact Hurricanes Katrina and Rita had in our communities during and after the storms. We are more than ready to help support those affected by Hurricane Ike in their time of need," says Glen Sanders, General Manager of Kentwood Springs in New Orleans, Louisiana. For more information on the efforts of each DS Waters' bottled water company to provide safe drinking water, please visit http://www.Sparkletts.com or http://www.KentwoodSprings.com.
About Sparkletts
Sparkletts was founded in Los Angeles, California, in 1925. Since then, the brand has held the distinction of being one of the country's finest providers of pure, refreshing bottled water. Sparkletts is also the official bottled water of many well-known theme parks, attractions and event venues across Southern California, Arizona and Texas.
About Kentwood Springs
In 1963, the founders of Kentwood Springs® Water Company went on a quest for pure water. They found it in a deep artesian source in the piney woods of Kentwood, Louisiana surrounded by natural beauty. This artesian water is protected from impurities by an impenetrable layer of bedrock which is responsible for its purity and lively fresh taste. For over forty years, Kentwood Springs has been and continues to be enjoyed throughout Louisiana, Mississippi and Alabama.
About DS Waters
Created in 2003, DS Waters is the producer and distributor of home, office, and retail bottled water products across the United States under the brand names Alhambra®, Belmont Springs®, Crystal Springs®, Hinckley Springs®, Kentwood Springs®, Nursery® Water, Sierra Springs® and Sparkletts®, and Roast2Coast®, a coffee delivery service. The company, headquartered in Atlanta, Georgia, is the U.S. leader in home and office water delivery, focusing on five-gallon, one gallon, and single serve bottled water products. Water is bottled at 26 manufacturing facilities and then delivered to millions of homes and offices, as well as retail establishments across the country. DS Waters employs approximately 4,700 Associates in 40 states. Visit http://www.water.com or http://www.NurseryWater.com for more information.
###