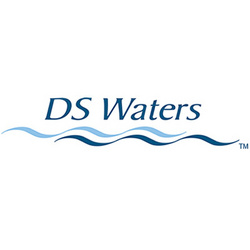 Crystal Springs is committed to providing outstanding customer service and the delivery of safe, quality bottled drinking water, filtration systems and coffee service to additional Georgia communities
Atlanta, GA (PRWEB) December 22, 2008
Crystal Springs, one of the country's finest providers of pure, refreshing bottled water, is pleased to announce that it has acquired substantially all of the assets of Blue Ridge Mountain Water, Inc. and its affiliates. Combining these resources with its own, Crystal Springs will expand its home and office bottled water delivery service further into the greater Atlanta area and additional Georgia communities, including a new branch in Calhoun, GA. As a result, Crystal Springs will be able to enhance its investment in the local economy and provide unsurpassed customer service.
"Crystal Springs is committed to providing outstanding customer service and the delivery of safe, quality bottled drinking water, filtration systems and coffee service to additional Georgia communities," said Mike Williams, Mid South Vice President and General Manager. "With the acquisition of Blue Ridge Mountain Water, we will be able to expand the reach of our bottled water delivery service and filtration service options and ensure that we continue our rich history of superior water delivery service. We welcome these new members of our Crystal Springs family and look forward to earning their business." Crystal Springs offers its water delivery, filtration and coffee services to local homes and businesses and also provides distribution of smaller bottles to local grocery stores and retail outlets. For more information, please visit Crystal-springs.com.
About Crystal Springs:
For over 80 years, Crystal Springs has delivered the finest quality water to homes and offices across the Southeast and Mid-Atlantic. The source of Crystal Springs can be found in the Chattahoochee National Forest, within the quiet woodlands west of Ocala, Florida, or from deep in the earth near Lancaster, Pennsylvania. Because Crystal Springs offers the convenience of home or office delivery and its products can be found on store shelves, bottled water drinkers have made Crystal Springs a favored brand whether they're at home, at work or enjoying leisure activities. Known as a partner to a variety of events and organizations that are focused on family, youth, fitness and education, Crystal Springs has a tradition of giving back to the communities it serves. Crystal Springs and its Associates also support local communities by providing water during emergencies such as hurricanes, fires, floods, droughts and other natural disasters.
Learn more about what makes Crystal Springs bottled water the best bottled water delivery and filtration service choice for your family, your business, and your lifestyle.
About DS Waters:
Created in 2003, DS Waters is the producer and distributor of home, office, and retail bottled water products across the United States under the brand names Alhambra®, Belmont Springs®, Crystal Springs®, Hinckley Springs®, Kentwood Springs®, Nursery® Water, Sierra Springs® and Sparkletts®, and Roast2Coast®, a coffee delivery service. The Atlanta-based company is the U.S. leader in home and office water delivery, focusing on five gallon, one gallon, and single serve bottled water products. Water is bottled at 26 manufacturing facilities and then delivered to millions of homes and offices, as well as retail outlets, across the country. DS Waters employs approximately 4,700 Associates in 40 states. Visit Water.com and NurseryWater.com for more information.
###