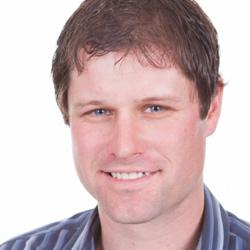 As a founding member of ALCC's taskforce for sustainable landscapes, it was my pleasure to play a key role in developing Colorado's first Sustainable Landscape Partners Program
Boulder, CO (PRWEB) April 11, 2013
According to the Associated Landscape Contractors of Colorado ALCC, water shortages and drought are a certainty in Colorado, which is why sustainability begins with water conservation. Xeriscaping can be an excellent method of cutting back water usage. For homeowners in Boulder, xeriscape solutions are becoming vital strategies to keep their water bills low and their outdoor living spaces looking beautiful.
The Outdoor Craftsmen have been winning awards in Colorado every year since 2004 for their landscaping design and build expertise. In 2013 they are being awarded again for their designs in xeriscape and sustainable outdoor living spaces. This year Outdoor Craftsmen will be honored for creating some of Colorado's best uniquely sustainable xeriscape gardens. At this year's Excellence in Landscape Award banquet Colorado WaterWise presented Outdoor Craftsmen with a Grand Award for the best xeriscape garden in Colorado.
"These winning landscapes provide a snapshot of the most innovative landscape designs and cutting-edge trends seen in Colorado landscaping today," said Kristen Fefes, (ALCC), executive director.
Outdoor Craftsmen has for many years stressed the importance of following sustainable landscape practices and always recommends to their clients ways in which their gardens can not only be beautiful but also sustainable. Recently, Chris Holthouser, lead designer for Outdoor Craftsmen served on a task force for the Associated Landscape Contractors of Colorado to create the state's first Sustainable Landscape Partners Program. This program is intended to be an education source for contractors and homeowners alike. To become a member of the program, landscape professionals attend an intensive educational class on sustainable landscape principles offered by ALCC.
Outdoor Craftsmen's Chris Holthouser has been key in leading xeriscaping and sustainable landscaping design and building in Colorado. "As a founding member of ALCC's taskforce for sustainable landscapes, it was my pleasure to play a key role in developing Colorado's first Sustainable Landscape Partners Program " said Chris Holthouser, Lead Designer & Project Manager.
About Outdoor Craftsmen
Colorado's best landscape design and construction firm serving Boulder County, Broomfield County, and the Denver metro area. Creating beautiful, functional and sustainable home landscapes, Outdoor Craftsmen specializes in exterior landscape design, exterior architectural elements, construction, maintenance of unique residential and estate outdoor living spaces and environments of unmatched beauty.
Tailored to match the aesthetic of each individual client's taste, Outdoor Craftsmen caters to the astute homeowner. Our Boulder landscape design team prioritizes form, function, color, sound, smells, textures, environmental stewardship and sustainable principles. Whether your project is new landscape construction or renovation, each landscape design is created with our client's wishes in mind - bringing attainable luxury to your outdoor living. We believe that a properly planned garden can reduce maintenance. We promote reduced water consumption and suggest using native xeric plantings to maximize the long-term sustainable success of the landscape.
A trusted partner, Outdoor Craftsmen is committed to every client's complete satisfaction - no matter the size and scope of the project. Please browse this site for your landscape design project and more information about the way we work, or use our landscape wish list to arrange a personal Outdoor Craftsmen landscape design consultation. To contact a Boulder landscape architect that will design and build the perfect xeriscape and sustainable outdoor living space visit our Boulder landscape and design website or call 303-828-0408.