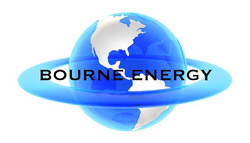 Los Angeles, CA (PRWEB) May 20, 2008
Recently the Financial Times of London reported that water will probably become the most critical natural resource issue facing most parts of the world. Already the World Bank claims that 80 countries now have water shortages that threaten health and economies while 40 percent of the world -- more than 2 billion people -- have no access to clean water or sanitation. Access to fresh, clean water will increasingly become an issue as a number of factors come into play affecting both supply and demand. The global population is increasing with an increasing number of people becoming wealthier and accustomed to using more water. Polluted water has become more common, as large regions of the developing world industrialize. And there is an ever-increasing demand for water by newer forms of energy like biofuels, liquified coal and nuclear plants. In the United States, for example, thermoelectric power plants consume 136 billion gallons/day of fresh water (DOE, 2006), a number that translates to an average of 25 gallons of water to produce one kilowatt-hour (kWh) of electricity. Energy and power plants require water to scrub pollutants (generated from burning coal, for example), to cool and clean machinery as well as to produce the steam necessary to turn huge turbines and generators. Production of other energy sources, such as oil and natural gas, often relies on re-injection of water into wells. Furthermore, some alternative energy sources, such as ethanol and hydrogen, require large volumes of water. In response, Bourne Energy has developed a fuel-free water system which is described in more detail on their website: http://www.bourneenergy.com.
The world is gearing up for this approaching storm by accelerating the construction of desalination plants around the globe with prominent examples in Tampa Bay, Abu Dhabi, and Spain. But desalination plants have their critics: they are large power users, roughly 50% of the cost of a gallon of freshwater is energy. And these large, complex plants suffer from high construction costs. Bourne's RiverStar (Patent Pending) hydrokinetic system is fuel-free, designed to tap the energy in thousands of miles of rivers that stretch across the globe. Bourne's water making system requires only minimal onsite construction, making it much faster to implement. Each RiverStar is a self-contained "Water Company in a Box." Place several in a river current and they produce fresh water purely from harnessing the energy of moving water in the river. This technology has come about from the development of new materials, micro-power generation systems, hydrodynamic breakthroughs, advanced filters, improved structures and new power transmission, communication and control technologies.
Bourne's new water making system will play a key role in our water future as small to medium scale decentralized water systems gradually replace or supplement conventional large systems. Advantages of decentralized systems include reduced need for establishing long distance water distribution and wastewater discharge networks, reduced water loss through pipe leakage, reduced urban storm water runoff and increased groundwater recharge, as well as lower energy demand and consumption. Bourne has also developed tidal, wave and ocean current powered water making systems. Bourne plans to have several small-scale demonstration power arrays operating in Asia, US and Europe within the next 12 months. For more information, please visit http://www.bourneenergy.com.
Contact information:
C.S.Catlin
310-456-8112
contact@bourneenergy.com
###