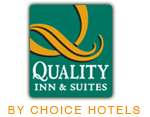 Shuttle Services - Miami and Fort Lauderdale Cruise Ports.
Hollywood, FL. (PRWEB) March 31, 2013
Disney Cruise Line and Regent Seven Seas Cruises are now departing from Miami and Celebrity Cruises added it newest upscale cruise ship to the list of departures. This is great news for the local community as the Port Miami expands and grows. The Port Miami is already in the top departure places among travelers and cruise vacationers. Over 4 million cruise passengers took trips from Miami last year. Miami is still the top cruise port for destinations for the Bahamas and Caribbean. Six new ships are planned for the 2013 cruise season. Port Miami is ready for these additional passengers with seven cruise terminals to quickly transfer cruise travelers to and from land and continue their high quality of services to travelers.
The Quality Inn & Suites on Hollywood Boulevard, winner of the Superior Small Lodging's 2012 White Glove Award is serving these additional travelers to the area. The boutique hotel is conveniently located between near Port Everglades Cruise Port, Fort Lauderdale, and near Port Miami Cruise Port. Many of their guests fly into Fort Lauderdale Airport, stay for a pre-stay cruise night and depart for the Miami port the next morning. The Quality Inn & Suites is a boutique hotel near Port Everglades Cruise Port and near Port Miami Cruise Port. This boutique hotel caters to cruise travelers coming to the Fort Lauderdale and Miami areas with pre stay and post-stay visits.
Shuttles are available to and from Port Everglades Cruise Port and Port Miami Cruise Port as well as Fort Lauderdale Airport and Miami International Airport. With every reservation, the Quality Inn and Suites offers complimentary breakfast and WIFI service on the entire property. This boutique hotel near the cruise ports is Pet Friendly, welcoming four pawed family members up to 50 lbs. Other amenities are fax and copy services for guests. Laundry facilities are available on the property and the heated pool is enjoyed all year. The fountain area gives a serene area to relax, meditate or sit and read in a quiet outdoor space.
The Superior Small Lodging's 2012 White Glove Award is an annual award given to small hospitality properties that receive a perfect housekeeping score of 100% during the annual inspection done by an outside company! Quality Inn and Suites, the boutique hotel, is one out of a handful of Hollywood properties to receive this outstanding customer service award. The management and team of the Quality Inn Suites Hollywood Boulevard is known to be dedicated to exceptional customer service with promises to always treat each and every visitor as their number on priority. The boutique hotel near Port Everglades Cruise Port in Fort Lauderdale and Port of Miami Cruise Port is proud to receive this award for the second consecutive year. Their goal is to always accommodate guests in any way they can, ensuring their comfort and satisfaction at all times and guests are sire to find comfort and satisfaction in each and every stay. The Quality Inn & Suites Hollywood Boulevard, the boutique hotel, has an abundance to offer to their guests.
Recently the staff attended additional training classes to increase personal attention, Choice Privilege service and expanded guest services. The friendly and accommodating service at this hotel near Port Everglades Cruise Port and near Port Miami Cruise Port will make guest's stays memorable and the helpful staff has plenty of suggestions for nearby South Florida attractions.
Services of additional shuttles for trips to the airport, Miami visits and area attractions have been increased to the regular schedules. Operational training has been upgraded and the boutique hotel near Port Miami has complete staff training on upgraded customer service policy and procedures to make everyone's visit memorable. Communication of the areas events have increased with the boutique hotel's website and Facebook page to make guest aware of happenings during their stay. Packages such as their Park-n-Cruise, Romantic Get-Aways and Small Group services have been revised to better service the Miami cruisers.
Quality Inn and Suites Hollywood Boulevard has a new package "Day Rooms" package offered. Travel experts recommend "Day Rooms" for a period of relaxation. The boutique hotel gives travelers the opportunity to rejuvenate in newly renovated rooms with free internet service, a swim in the lovely outdoor pool or sunbathe for that last minute tan-just for those hours before a flight or a cruise. Many out-of-state travelers like this opportunity to unwind, refresh and prepare for the next part of their journey. These are ways for the travelers to have a stress free pre-post travel experience. Many travelers like the boutique hotel for their budget friendly rates and award winning full service accommodations near Fort Lauderdale , Hollywood beaches, Port Everglades and Port Miami.
Remember, always book direct and save; best available rates are always found at: http://www.hotelhollywoodfl.com.
Media Contact:
Izzy Fintz
Phone: 954-981-1800
Email: ifintz(at)qualityhollywood(dot)com