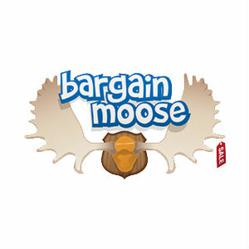 Boxing Day is the ultimate shopping day for Canadians every year
Winnipeg, MB (PRWEB) December 21, 2012
An increased number of Canadian stores are offering their hottest deals of the year during the Christmas period, making for hundreds of thousands of deals to evaluate. As the holiday shopping season comes to a close, the amount of bargains available through Boxing Day Sales can be hard for the average Canadian consumer to comprehend. To help simplify the shopping process, Bargainmoose.ca has launched a 2012 version of their Boxing Day dashboard. The tool compiles Boxing Day sale information from across Canada, collated by the thousands of members in the Bargainmoose shopping community.
To augment the deals, the BargainMoose team is working hard to add new deal and Boxing Day flyer information on an hourly basis. The dashboard is currently highlighting discounts from retailers like Canadian Tire, The Source and Home Depot, along with blowouts and doorbusters from hundreds of other retailers.
"Boxing Day is a huge shopping day for Canadians every year," says Avigayil Morris, author on the Bargainmoose shopping blog. "If you are on a tight budget, or just enjoy good value for your cash, this is one of the best chances to get a head start on birthdays, anniversaries, and all those other gifting occasions in the coming year."
Eleanor Salinas, PR Manager on Bargainmoose adds, "Many merchants are keeping their Boxing Day deals secret and refuse to share any information with the public until their flyers and deals are released. However, some stores, which work with us regularly, are letting us in on the types of deals they will make available - which our readers can make purchasing plans from the comfort of their home."
According to a poll conducted on the Bargainmoose site regarding Christmas shopping habits in 2011, 73% of those who carried out shopping during the Boxing Day sales did so online. This figure is expected to increase in 2012, as web traffic has grown exponentially over the last 12 months.
Anna Waters, founder of Bargainmoose.ca, offers some pre-boxing day shopping tips. "Know what you want to buy, and start researching the prices a few days before the Boxing Day sales commence," she suggests. "Make a note of model numbers, prices and additional accessories you may need. Those big ticket electronics, such as TVs and kitchen appliances often require a few extras."
She continues, "Use your previous research to guide you on making the decisions on Boxing Day - just because an item is in the Boxing Day flyer, doesn't mean it is truly a great deal. Compare the Boxing Day price to your previous research and this will help you make an informed decision."
About Bargainmoose.ca
BargainMoose.ca is one of Canada's largest shopping communities where users can find and discuss the best deals in the Canadian marketplace. Thousands of Canadian shoppers gather daily to post and rate bargains, coupon codes and freebies.