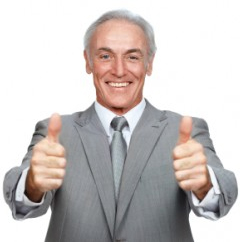 Dr. Allen's therapeutic devices reduce BPH symptoms and provide angina relief without any side effects helping to protect men from the development of erectile dysfunction.
London UK (PRWEB) March 21, 2013
'The Disappearing Penis' article published in The Sydney Morning Heralds, 02/19/2013, says, "Most men care more about maintaining their cars than their own bodies and often only see the doctor if told by a partner or relative". Perhaps a reason for such self-neglect hides in the fact that most men feel uncomfortable dealing with this sensitive matter, and simply don't know what can help without any side effects. Nowadays, men can prevent and treat erectile dysfunction by treating coronary heart disease and prostate problems with Dr. Allen's Devices naturally, effectively and discreetly, Fine Treatment reveals.
The researchers of a large study on 'Erectile Dysfunction Severity as a Risk Marker for Cardiovascular Disease Hospitalisation', of January 2013, concludes that erectile dysfunction may be an early indicator of the problems leading to the heart disease, such as a build-up of plaque in the arteries.
Also W. Gifford-Jones M.D. says BPH can have a negative impact on a patient's quality of life. Men with BPH often suffer from sexual dysfunction, insomnia and decreased ability to carry out daily tasks. And if BPH is associated with obesity and hypertension, they are more likely to complain of severe lower urinary tract symptoms, says the 'Reduced urinary flow a reality for older men', article of January 25, 2013.
Contrary to other treatments, Dr. Allen's therapeutic devices reduce the size of the enlarged prostate gland and strengthen heart muscle without any side effects to their users. The devices work all the time, while they are worn discreetly on the body, creating an ideal environment for blood to pass through capillaries in the affected tissue. The improved blood circulation cleanses the prostate and coronary arteries over time.
The users feel angina relief within several days of wearing Dr. Allen's heart treatment device. However, the time necessary for the fundamental improvement of the heart muscle's condition varies taking at least several months. Men with BPH also start to feel better within weeks but it takes more time to reverse the process of prostate enlargement. Please watch a short video interview with David, 67, from London, who has reduced his hugely enlarged prostate from 130 grams to 37 grams exclusively with Dr. Allen's Device: http://www.youtube.com/watch?v=V5xidswhxJM.
"Thermobalancing therapy enabled by Dr. Allen's Devices improves men's well-being as it treats coronary heart disease and enlarged prostate naturally," says Dr. Simon Allen. "Dr. Allen's therapeutic devices reduce BPH symptoms and provide angina relief without any side effects helping to protect men from the development of erectile dysfunction."
For details, please visit Fine Treatment at
http://www.finetreatment.co.uk/prostatetreatmentbph/prostatitistreatment.html.
About Dr. Simon Allen and Fine Treatment:
Dr. Simon Allen is a highly experienced medical professional. His specialty is in the internal medicine. He has treated a wide range of chronic diseases, including patients after a heart attack, with kidneys problems, including kidney stones disease, prostate and spine conditions, as well as metabolic disorders. Fine Treatment exclusively offers Dr. Allen's Devices for chronic prostatitis and BPH treatment, coronary heart disease, dissolving kidney stones, as well as back pain and sciatica relief.