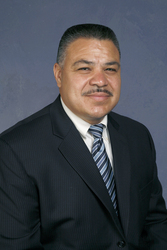 Ceasar's experience in dealing with high-level Finance & Accounting functions is a huge asset to DATAMARK.
El Paso, TX (PRWEB) October 11, 2010
DATAMARK, Inc., a U.S.-based business process outsourcing company, has announced the appointment of Ceasar Casas as Business Development Leader. The addition of Casas to DATAMARK's management team positions the company for continued growth and profitability as the firm accelerates its expansion into the Banking & Financial Services, Insurance, and Healthcare markets.
"As more businesses look to the outsourcing model to reduce operating expenses and improve process efficiencies, our ability to hire innovative and experienced executives is crucial as our business model continues to scale," said Bill Randag, president. "Ceasar's experience in dealing with high-level F&A functions is a huge asset to DATAMARK."
Casas brings a history of success in global business development, operations, project management, and supply chain management.
Prior to joining DATAMARK, Casas was employed at General Electric for 13 years. His last assignment was Vice President for Strategic Corporate Sourcing at NBC Universal overseeing the Home Entertainment, Film Production & Post Production departments.
Prior to NBC, Casas was Global Supply Chain Leader for GE Asset Intelligence a division of Commercial Finance, a leading supplier of Telematics products and services in the U.S., European, and Latin American markets.
He worked seven years as Service Delivery Leader for GE Capital International Services - Americas (now Genpact). During this period, he was responsible for several key areas, including managing operations for 2000+ people, transition management, and business development in the business process outsourcing (BPO) world.
While employed at GE Corporation, Casas attended several top-nominated executive leadership programs, including Six Sigma. He received top management awards 6 years in a row.
Casas holds a bachelor's degree in Business from Emmanuel College in Pasadena, California, and an MBA with a concentration in Accounting from Autonomous University in Chihuahua, Mexico.
About DATAMARK, Inc.
DATAMARK, Inc. is a business process outsourcing firm that specializes in end-to-end, back-office solutions in document processing and management, customer care, and Finance & Accounting. Based in the United States, DATAMARK employs a global workforce of over 2,000 employees to support Fortune 100 companies in the Banking & Financial Services, Freight & Transportation, Government, Healthcare, Insurance, Manufacturing, and Marketing & Fulfillment sectors.
For more information on how DATAMARK's business processing solutions can reduce operating costs while improving efficiency, flexibility, and customer satisfaction, call 800-477-1944 or email info (at) DATAMARK (dot) net. For the latest in outsourcing news, trends, and issues, subscribe to Outsourcing Insights.
###