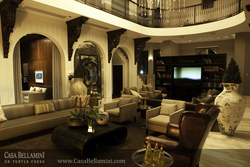 Our buildings mean more to us than just a bottom line -Braden Power
Dallas, TX (PRWEB) January 18, 2011
Power Properties, owners Braden and Craig Power, with 25 buildings and 570 residences near downtown, uptown Dallas, and Lakewood, today announced that their vision of building and maintaining unique apartments has not changed and have forecasted to purchase and renovate 120 more residences in East Dallas over the next 12 months.
In addition to the new apartment complexes, the Power brothers recently completed their first new construction town home project on Gaston Avenue. All have been sold but one.
"We are having a record year,'' says Power. ''We are targeted to be 100% full by Spring. After doing a major overhaul to the residences and courtyards, Power Properties business is having the best year in 20 years of doing business. It hasn't been easy," says Braden Power (50% partner in Power Properties). "We literally renovated and sold 360 condos in just a matter of a few years."
At the same time of converting and selling residences, Power Properties continued to own and manage 570 residences. "We certainly had to juggle a lot at one time. It was crazy."
After 20 years and still going strong, the Power Brothers are at it again. With the development of their latest townhome project on Gaston and Braden Power's personal $8 million concept home, Casa Bellamini, the brothers continue to push the limits.
The vision that was originally started by two brothers, Braden Power and Craig Power, has not changed and since 1992, this family owned and operated business has been able to pioneer the renovation efforts of the Gaston Corridor in Old East Dallas.
Though times have certainly changed in the real estate market, the two brothers maintain their efforts in restoring many of the older boutique buildings that house many downtown Dallas apartments and uptown Dallas apartments.
They realize that in order to stay ahead of the curve each project has to be different from the other. This path has led the brothers to have their methods imitated by other builders, but never successfully duplicated.
"I am pretty proud that after 20 years of up and downs in the real estate market, I have never had to renegotiate a loan and have maintained great credit," says Braden Power. There are simply not many developers that can say that.
When asked why stick with the same methods in building instead of trying to evolve with the rest of the building community, Braden said, "Over the years we have produced such a unique niche that no matter how newer or grander the mega downtown Dallas apartments become, our niche will always remain exclusive and unique."
For instance, the Stardust apartments feels as if you're in a boutique hotel in South Beach Miami while 6011 Gaston seems as if it was located on the Sunset Corridor in Los Angeles. Braden creates each of his buildings with it's own specific look and feel.
For additional information about one of these unique downtown Dallas apartments offered by Power Properties, please contact Braden Power at 214-642-3532 or visit http://www.powerproperties.com.
###