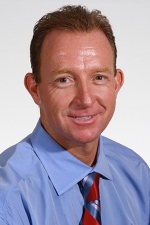 Prepare, pay attention to weather conditions, and listen to what your body is telling you. Then you'll be on your way to a safer, healthier winter season.
Lake Geneva, Wisconsin (PRWEB) December 16, 2012
The first thoughts of snow often brings visions of skating, skiing, snowboarding and other winter sports activities, leaving many people to rush out to embrace these sports before they are physically ready. This enthusiasm can lead to injuries if you are not mentally and physically prepared for winter conditions. - Brad Fideler, MD, Board certified orthopedic surgeon, sports medicine at Mercy Walworth Hospital and Medical Center in Lake Geneva, Wisconsin.
Exercise year round. This strategy helps adjust your body to strenuous movements that winter sports require. If your body is not in good shape, start with a conditioning routine. Jogging, walking, weightlifting, blading, biking and aerobics are good preparations.
Stretch beforehand. On the day you're heading for the great outdoors, stretching exercises should be done before each activity. Hold each stretch for at least 10 seconds and do not bounce while stretching.
Get equipment that fits. If you are a skier, pay careful attention to how your ski boots fit. As equipment, these are one of the most important, helping you stay injury-free.
Use the proper equipment for your size and skill levels. Skiers should buy the best bindings they can afford. Ski bindings that do not properly release during falls are the leading cause of severe lower-extremity skiing injuries.
Learn before you leap. Snowboarding, which is becoming the fastest-growing winter sports in the U.S., entails a high risk of injury, especially for people who do not learn about proper techniques and equipment. If you are a beginner, take a few lessons to help minimize injury.
Be alert. In extreme cold weather, the feet, which are the furthest body parts from the heart, often lack sufficient blood flow to stay warm. Overexposure to cold causes blood vessels in the feet to constrict, which can lead to frostbite. Frostbite symptoms include the skin changing color to blue and whitish and the feet feeling like they are burning or numb). To avoid blood vessel constriction, we recommend avoiding caffeine, alcohol, tobacco, and prolonged exposure to wetness, extreme cold and tight-fitting foot gear.
Warm up. Even skiers and snowboarders who consider themselves experienced should start with a warm-up on a low-level slope before hitting the steep slopes. Also, be sure not to overdo it.
High-altitude preparation: Are you planning a winter sports holiday to the mountains? This is the time to get ready for it. Lack of physical preparation, combined with the effects of high altitude and low temperatures, increases the risks of a heart attack. Research has shown that people who are not physically prepared have a significant increased risk of heart problems. (Risk factors also include smoking, diabetes and/or high cholesterol.) We stress the importance of preparing yourself properly before your winter sports holiday and the particular importance of taking things gently once you arrive. It is the beginning of your holiday that the risks of cardiac accidents or trauma are the greatest.
The bottom line: Prepare, pay attention to weather conditions, and listen to what your body is telling you. Then you'll be on your way to a safer, healthier winter season.