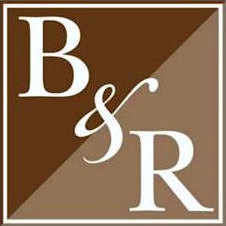 Access to early, comprehensive treatment can prevent or lessen the number of challenges a person with a brain injury will face.
San Diego, CA (PRWEB) March 05, 2013
The month of March is significant for many reasons, but it is especially significant for our attorneys and staff at Berman & Riedel, LLP, as March is Brain Injury Awareness Month. Brain injuries are amongst the most complex cases handled by our firm. According to the Brain Injury Association of America, 1.7 million people will sustain a brain injury each year. A traumatic brain injury (TBI) is a blow, jolt or bump to the head or a penetrating head injury that disrupts the normal function of the brain. TBIs are caused by falls (35%), car crashes (17%), workplace accidents (16%), assaults (10%), and various other incidents (21%). A brain injury can happen to anyone at anytime and can cause a lifetime of physical, cognitive, and behavior challenges.
Proper treatment and rehabilitation is an essential part of an injured person's recovery of a brain injury. Having access to early, comprehensive treatment can prevent or lessen the number of challenges the individual will face. As this treatment can be incredibly expensive and prolonged, financial stresses and difficulties are likely to occur to the injured person and their loved ones.
Our attorneys at Berman & Riedel, LLP, with support from a team of experts, work diligently to recover the past and future medical expenses, pain and suffering damages, damages for the loss of enjoyment of life, and lost income to which our clients are rightfully entitled. With brain injury cases being a large part of our firm's practice, our personal injury attorneys are highly experienced and knowledgeable in this area of law. Staying on top of the latest medical treatment and learning about new research regarding brain injuries is important and extremely necessary when it comes to litigating brain injury cases. Our attorneys understand the challenges and complexity associated with these types of cases and we have been able to resolve them with successful results on behalf of our injured clients.
If you or someone you know has suffered a brain injury, please visit our website or call our office at (858) 350-8855 for a free consultation and review of your case.
For more information about Brain Injury Awareness Month and the Brain Injury Association of America, please visit http://www.biausa.org.