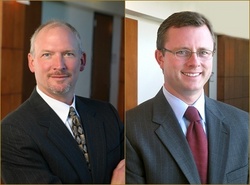 JCAHO mission statement is one that is echoed by our organization as well
Atlanta, GA (PRWEB) January 20, 2009
In a recent issue of "The Piedmont Review," renowned magazine for highlighting Atlanta's finest people, places, and things, Amanda Trevelino explored the growing popularity of cosmetic procedures in the southeast. In particular, The Swan Center for Plastic Surgery founder, Dr. Joseph Bauer participated in Ms. Trevelino's review and commented on the increase in breast augmentation procedures at The Swan Center over recent years.
For breast augmentation, Atlanta, GA area women have one of the best facilities accredited by JCAHO and experienced, double board-certified plastic surgeons in the southeast at their disposal. "Breast augmentation is easily one of the most popular procedures we perform here, so we have an in-depth experience and knowledge base to draw on to give our patients beautiful natural looking results," says Dr. John Connors, III of The Swan Center.
Dr. Joseph Bauer comments, "Of course, patient safety is always our number one concern. We have JCAHO accredited surgical suites, board certified anesthesiologists, and our medical and administrative staff are all incredibly trained and professional, and both Dr. Connors and I are double board certified. This is just to illustrate how dedicated we are to patient safety."
Dr. Bauer and The Swan Center have participated in many clinical trials involving breast surgery techniques and equipment. Only exceptional surgeons with certain skills and experience take part in these trials. As one of these surgeons, Dr. Bauer, has the opportunity to affect the future of breast augmentation and the evolution of new and better techniques. This is a true testament to the facility and the staffs' abilities and skill in cosmetic surgery procedures, particularly breast augmentations.
Though there are a lot of facilities that offer cosmetic as well as other surgical procedures, The Swan Center has chosen to focus on the cosmetic aspect of surgery. Concentrating on the aesthetics of surgery means that each surgeon masters the techniques and can focus on advances in the field.
When it comes to breast augmentation, Atlanta, Ga., Drs. Bauer and Connors are exceptionally skilled with breast implants (augmentations), breast lifts and reductions, as well as corrective or reconstructive breast surgery. Patients can also address other areas of concern with surgical procedures including liposuction, tummy tucks, eyelid surgery, brow lifts and much more.
"Today, there are less invasive procedures available for patients that still want to look refreshed but cannot take the downtime to recuperate from plastic surgery. Some of these treatments are nice alternatives or adjuncts to cosmetic surgery as well," states Dr. Connors. "Fillers, such as Juvederm, Restylane, Perlane and others, along with Botox and other such chemical peels and skin care regimen's are some nice treatment options."
At The Swan Center, they understand that cosmetic surgery is a delicate matter. "It's a misconception that cosmetic surgery is all about vanity. Patients come in feeling uncomfortable about some part of their body, and it has a very real effect on their self-esteem and confidence," says Dr. Bauer. "We strive to make each patient feel comfortable and secure with us as their surgeon and safe also in their decision for surgery."
The Swan Center is a state-of-the-art facility that is certified by the Joint Commission on Accreditation of Healthcare Organizations. "JCAHO mission statement is one that is echoed by our organization as well," states Dr. Bauer, "'To continuously improve the safety and quality of care provided to the public through the provision of health care accreditation and related services that support performance improvement in health care organizations.'"
Atlanta plastic surgeons Drs. Bauer and Connors are certified by the American Board of Plastic Surgery and American Board of Surgery and are dedicated to providing personalized care to each patient. Through continuing education, they strive to offer the newest techniques for the best results.
For residents in the Southeast and metro Atlanta, breast enlargement is just one of many cosmetic procedures offered at The Swan Center. It is really a full-service facility with procedures for the body, the face and the breast including non-invasive skin rejuvenation treatments. Every procedure is performed by an experienced and certified physician using the most advanced techniques, equipment and products.
For more information on breast augmentation, Atlanta Ga, visit online at http://www.swancenteratlanta.com or call Terri Buckner, Administrator at 1-800-8161057 or 1-770-667-0904.
###