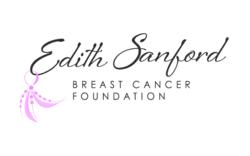 Edith Sanford Breast Cancer will touch the lives of so many women and men, and will stand apart in the fight against a disease that strikes all too often.
Sioux Falls, SD (PRWEB) January 24, 2012
Seasoned development, marketing and operations executive Kimberly Earle will serve as the inaugural President of the Edith Sanford Breast Cancer Foundation, a bold new organization dedicated to raising funds to advance breast cancer research and treatment. Formerly the Chief Operating Officer for Susan G. Komen for the Cure based in Dallas, TX, Earle sought to return to her passion, the fight against breast cancer. She most recently served as the Chief Executive Officer for Mothers Against Drunk Driving (MADD) based in Irving, TX.
Recently established with a $100 million gift from entrepreneur and philanthropist Denny Sanford, Edith Sanford Breast Cancer seeks to revolutionize treatment and eradicate breast cancer. Named for Mr. Sanford's mother, who died of breast cancer, the Edith Sanford Breast Cancer Foundation will undertake a major grassroots fundraising effort to accelerate personalized treatment and the search for cures. Television personality Mary Hart is a national spokesperson for the effort.
"I am thrilled about this tremendous opportunity to work on the frontier of the national breast cancer movement," said Earle. "Edith Sanford Breast Cancer will touch the lives of so many women and men, and will stand apart in the fight against a disease that strikes all too often."
While engaging a broad base of supporters across the country, the organization will pursue cutting-edge genomic research to discover which specific treatments will work for each patient, how to prevent the disease on an individual basis, and ultimately, how to put an end to breast cancer. Dakotas-based Sanford Health, the largest nonprofit rural healthcare provider in the country, will put its tremendous reach and expertise behind the effort.
"We are so excited to welcome Kimberly," said Brian Mortenson, President of the Sanford Health Foundation. "She's a visionary leader with a national reputation, a passion for this cause, and a track record of success leading national campaigns."
Earle leaves MADD after rebranding the organization and accelerating its programs and fundraising efforts. Prior to joining MADD, Earle led the network of more than 120 Susan G. Komen for the Cure affiliates across the United States. She also had responsibility for the organization's legal, human resources, information technology and internal communications functions. Additionally, she was the Secretary and Board Member of the Susan G. Komen for the Cure Advocacy Alliance, Komen's Washington, D.C.-based policy organization. Prior to joining Komen, Earle was Vice President and General Counsel at Texas Scottish Rite Hospital for Children.
Earle received her Juris Doctor from the University of California, Berkeley. She has a Master of Arts in journalism/public relations from The University of Texas at Austin and a Bachelor of Arts in Spanish summa cum laude from The University of Alabama.
For more information about the Edith Sanford Breast Cancer Foundation, visit edithsanford.org.
About Sanford Health
Sanford Health is an integrated health system headquartered in Fargo, ND and Sioux Falls, SD and consists of two long-standing organizations that merged in 2009. Sanford is now the largest, rural, not-for-profit health care system in the nation with locations in 112 communities in seven states. In addition, Sanford Health is in the process of developing international clinics in Ireland, Ghana, Israel and Mexico.
Sanford Health includes 34 hospitals, 116 clinic locations and more than 1,000 physicians in 70 specialty areas of medicine. With more than 20,000 employees, Sanford Health is the largest employer in North and South Dakota. The system is experiencing dynamic growth and development in conjunction with Denny Sanford's $400 million gift in 2007 and another $100 million gift in 2010. These gifts are making possible the implementation of the several initiatives including global children's clinics, multiple research centers, eradicating breast cancer and finding a cure for type 1 diabetes. For more information, visit sanfordhealth.org.
Contact:
Stacy Bauer Jones
Sanford Health – Sioux Falls Region
(605) 366-2432 / stacy.jones(at)sanfordhealth(dot)org
Follow on Twitter @SanfordStacy
###