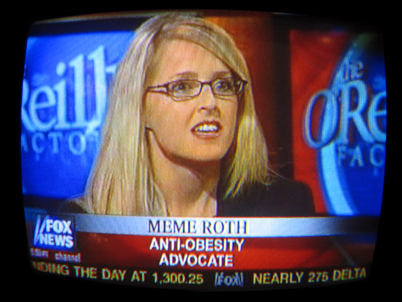 NAAO applauds Suave's appeal to hip and hot mamas
New York, NY (PRWEB) April 19, 2007
(http://www.actionagainstobesity.com) With 30% of America's children at risk for obesity and two-thirds of their parents already overweight; with only 29% of mothers nursing at six months postpartum; and with breastfeeding in public still considered criminal in some corners of the U.S.; National Action Against Obesity demands Suave Shampoo pull its anti-breastfeeding TV ad.
Suave TV Spot Concept:
Nursing leaves both your hair and chest flat. Suave can help with one.
"We get the joke," said NAAO President MeMe Roth (who nursed her two children, each for a year). "But misconceptions about nursing have to stop. A flat chest can be blamed on yo-yo dieting, age, genetics--and don't forget gravity--but not nursing. Breastfeeding is the single-most important thing a new mother can do to safeguard her child's health. It makes the statement from day one that the child's health comes first--a trend the U.S. needs to see more in the fight to reverse child obesity. Suave Shampoo is irresponsible in discouraging breastfeeding, even in jest."
The American Academy of Pediatrics recommends exclusive breastfeeding for the first six months, followed by breastfeeding in conjunction with iron-rich foods until the first birthday. NAAO calls for mothers, fathers, concerned citizens across the country to email Unilever demanding the Suave Shampoo TV spot be pulled. Send emails to comments at Unilever dot com.
The TV ad was created by Suave's agency of record Ogilvy & Mather, Chicago. Creative Director on Suave is Donna Charlton-Perrin. Sara Jensen is Director of Hair Care of parent company, London-based conglomerate, Unilever.
"NAAO applauds Suave's appeal to hip and hot mamas," added Roth. "The TV spot is a cute concept gone wrong, emblematic that Suave is out-of-step with today's urbane mothers. They do care about their hair, but they care far more about their children's long-term health. The ad simply needs a re-write."
NAAO suggests a payoff closer to the truth. "Smiling husbands across the country would concur that while they have no idea what Suave Shampoo does for their wives' hair, they know for a fact that breastfeeding results in fullness."
Well-documented benefits of breastfeeding include reduced child obesity, reduced adult obesity, reduced allergies, reduced ear infections, reduced risk of breast cancer for the mother, and an increase in IQ for the child. For more information, checkout this FitPregnancy article and this report from the U.S. Department of Health and Human Services.
NAAO Suggestions for Unilever/Suave:

Fund awareness campaigns to promote the benefits of breastfeeding;
Sponsor ultra-luxe nursing stations across the country; and
Give free shampoo samples to nursing mothers.
About NAAO
**Look for upcoming "NAAO Obesity Action Plan" to Cut Obesity by 50%--An Absolutely Achievable, Uncomplicated, Step-By-Step, How-To Guide for ALL of Us** Through education, legislation, and most importantly--parental action--National Action Against Obesity works independently and as a consultancy to reverse the obesity epidemic by eliminating 'fake foods' from the food supply, barring junk food from schools and eradicating Secondhand Obesity™, while encouraging exercise across all ages. MeMe Roth, president and founder of NAAO, is host and organizer of the Wedding Gown Challenge, where women enter into marriage at a healthy weight and maintain it for a lifetime. Ms. Roth has been featured on CNN, FOXNews' The O'Reilly Factor, Your World with Neil Cavuto, CBS's The Early Show, The New York Times, The LA Times, New York Magazine, BusinessWeek, The New York Post, Playboy Magazine, 106.7 LiteFM, School Administrator, American School Board Journal, BigFatBlog, Nippon TV, The Associated Press and Health Magazine among others. Ms. Roth's agenda: "Let's finally recognize obesity as abuse--abuse of our children, abuse of ourselves--and together take action against it." http://www.actionagainstobesity.com
###