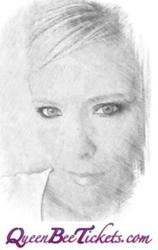 Neil Young, Guns N Roses, Jack White, the Flaming Lips, Foster the People, and several other acts are getting fans excited, and with tickets going on sale tomorrow, there's a good chance the shows will sell out within minutes.
Germantown, Wisconsin (PRWEB) September 13, 2012
With so many concert choices, people may wonder why Bridge School concert tickets are such a hot item, but knowing the history of the event puts those questions into perspective. Neil Young and his wife, Pegi, helped found the Bridge School in 1986 as a way of helping children with severe verbal and physical challenges. Young's children, Zeke and Ben, were diagnosed with cerebral palsy while Young's daughter, Amber Jean, faces epilepsy just like Young himself.
The school provides technologies and trainings for children to help them connect and engage with the world around them. The Bridge School Benefit Concert started at the same time as the school, and Young used his reputation as one of the greatest songwriters of all time to bring together a stellar group of musicians for each year's concert.
One of the unique things about Bridge School Benefit tickets is the style of music presented onstage. The acts generally present an acoustic set, meaning music lovers get to hear their favorite tunes in a stripped down, bare bones format that focuses attention on the songwriting. This year's concert features artists well known for their innovative songwriting, such as Jack White, Lucinda Williams, Foster the People, and k.d. lang. The acoustic environment lets these artists showcase their talents differently for fans, and the people who love the Bridge School Benefit Concert know that they're in for a really special evening of tunes.
Bridge School Benefit tickets go on sale tomorrow, September 14th, for the October concerts at the Shoreline Amphitheater in Mountain View, California. So many great acts have joined with Neil Young over the years that the concert is known as one of the great events of the year, and Bridge School Benefit tickets sell out extremely quickly after the tickets are released to the public.
The Bridge School Benefit Concert is known as one of the best collaborative musical events in the country, and its emphasis on acoustic performance sends fans into ticket buying frenzies. Most shoppers know to buy their tickets early, but they can often be confused with the many ticket buying choices. Knowing how quickly this show will sell out, most experts suggest buying from a convenient online marketplace like QueenBeeTickets.com.
QueenBeeTickets.com provides a wide selection of tickets for all kinds of events, including concert shows, Broadway performances and sporting events. This online merchant guarantees the authenticity of every ticket sold, and they deliver the tickets to each shopper well ahead of the concert date. With an easy online ordering process, QueenBeeTickets.com is the easiest way to get the best Bridge School concert tickets affordably and on time.