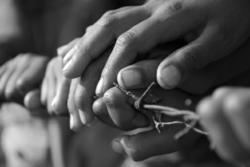 Knoxville, TN (PRWEB) March 07, 2013
Observed on March 8, International Women's Day is an opportunity to celebrate women and assess the distinct challenges they face. Women have unique mental health needs and, on March 8, Brookhaven Retreat will focus on women's struggle with borderline personality disorder.
Borderline personality disorder is a serious mental illness that, according to the National Institute of Mental Health, affects about 1.6 percent of the population in any given year. The vast majority of borderline personality disorder cases are female, with women making up 75 percent of diagnosed patients.
Borderline personality disorder is described as a disorder of the emotion regulation system marked by unstable emotions, impulsive actions and turbulent relationships. Those with borderline personality disorder are unable to emotionally regulate and frequently engage extreme black and white thinking. This disorder is thought to affect those who are highly sensitive and have experienced trauma in their past, which, combined with an invalidating environment, aggravates persistent emotional dysregulation, its primary characteristic.
Though women are more likely to seek help than men, it is not the sole reason behind such disproportionate numbers. The National Society for the Prevention of Cruelty to Children reports that girls are six times more likely to be victims of sexual abuse than boys. It is thought that because women are more likely to have experienced abuse, are more likely to internalize perceived criticism and are, due to social conditioning, more prone to fear of abandonment, rates of borderline personality disorder are so uneven.
Borderline personality disorder influences every aspect of a woman's life, behavior and mood: it affects how she thinks, what she fears, her ability to make friends and her ability to emotionally regulate. The National Alliance on Mental Illness states that women with BPD are also at increased risk for anxiety disorders, depression and eating disorders. Although women with borderline personality disorder frequently suffer from a number of co-occurring complications, comprehensive treatment can have a positive effect both on the disorder and related mental health issues.
Dialectical behavior therapy is an effective treatment that seeks to create change and acceptance of beliefs and behaviors, and focuses on teaching mindfulness and coping skills so that women can regulate their emotional responses and control their symptoms. Cognitive behavior therapy, meanwhile, helps women identify and change beliefs and behaviors that are self-destructive to mental health and recovery. These include inaccurate perceptions, self-harming behaviors, anxiety and other mood symptoms.
Research suggests that borderline personality disorder can be effectively treated, and that women can recover without ever experiencing a relapse of full-blown symptoms. Brookhaven Retreat uses a variety of therapies alongside a comprehensive life realignment program to help women mend relationships and adopt healthy life habits.
Its female-only approach targets the unique aspects women's mental health in a safe environment, encouraging healing to take place. With practice, women learn to change negative thinking patterns into positive behaviors rebuild lives supportive of mental health.
About Brookhaven Retreat
Brookhaven Retreat is a women's treatment center nestled on a naturally beautiful 48-acre site secluded in the foothills of the Great Smoky Mountains. It has helped hundreds of women across the United States overcome depression, trauma, anxiety, substance use and a range of other behavioral health challenges. Brookhaven's Founder, Jacqueline Dawes, has predicated its gender-specific treatment on "healing emotional breakage" for women. In this way, she has established a sanctuary and a place where women can feel safe, secure and cared for by a staff of highly trained professionals.